Customized Paper Bags Business
If you want to start a customized paper bag business, you will need to conduct extensive research. Work out your business plan to have a guide when you find the location, hire employees, and address other aspects of the business.
Facebook
Tweet
Google Share
LinkedIn
Pinterest
Email
Follow the plan and advertise your business properly. In due time, you can have a bigger customer base.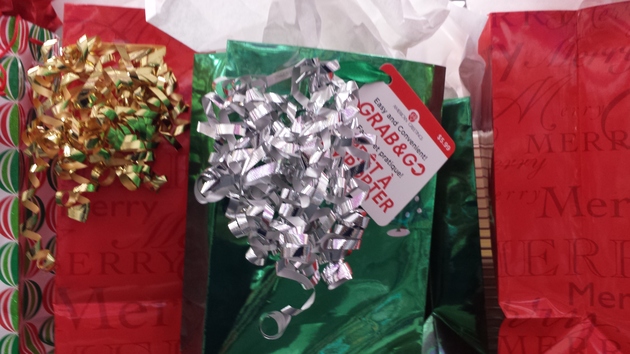 Customized Paper Bags
There are many different kinds of bags that you can sell. This is a great business opportunity that you shouldn't pass on especially if you have a passion for bags. Paper bags are in demand these days since it is a better option than plastic bags. Starting a customized paper bags business can be easy if you have a business plan to follow. As the word suggests, you will be giving your customers the option to customize their paper bag orders. It would be best to maintain an online and local business so that you will have a wider customer base.
While you're conducting research, you can check out some of the prominent companies offering customized paper bags. You don't have to tell them that you're going to be a future competitor otherwise these companies won't provide you with useful info. There are many things that you can learn from these company owners or if you want, you can work part-time to learn the business. Gaining experience in a relevant field is a great way to enhance your knowledge. With knowledge and skills, you can ensure the success of the business.
Licensing, Location, Staffing, Etc.
Once you've created the business plan, you can now apply for the business license. Determine the licensing requirements in your state or country so that you can already comply in advance. Submit the necessary forms and documents to receive your business license. Find the right location for your business. Even if you're going to maintain a business site, it would still be great to have your own business location. If you lack capital, you can begin with a home-based business. You can convert one room in your house to become your home office. You can also put up a sign outside to inform your neighbors about the business.
Since you are going to offer customized paper bags, you will need extra help. For starters, you can hire 1-3 employees and when the orders increase, you can add more employees. Don't forget to apply for general liability insurance and workers' compensation. It pays to be prepared all the time so that you can also protect your personal assets. Promote your business properly. There are many things that you can do to promote the business. You can send out flyers and business cards. You can also promote your business online through blogs, articles, PPC, and banner ads. Create a buzz about the business so that when you open the business, people will come looking for you and your beautiful bags.
261 Comments
Comment
Categories
Popular Articles