Starting a Tourism Business
It would be easy to start a tourism business if you are familiar to the place where you plan to establish it.
Facebook
Tweet
Google Share
LinkedIn
Pinterest
Email
There are also certain issues that it covers particularly when it comes to the knowledge that your clients will gain.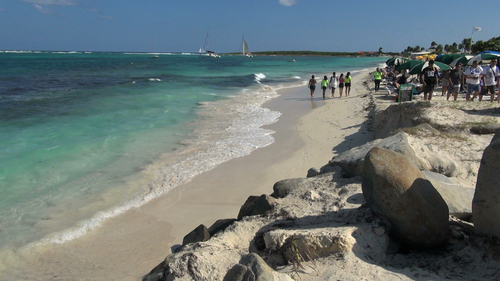 What You Should Comply in Starting a Tourism Business?
If you live in a place where you see a lot of tourists that come for a visit, starting a tourism business will help you gain income. However, there are things that you should take into consideration before starting to operate. What you should do is to start learning about the place where you are going to bring your customers. Learn about its history and why it is the best place to visit. Familiarization about it will be the best thing to do in order to gain income from the business that you want to open. Of course, this is necessary because what will you tell your customers about the place if you yourself doesn't have any idea about it. You can research some information about it or ask the historian for more information. Aside from the place, you can also introduce some famous delicacies that it is known for.
Starting a tourism business does need budget in order to operate wherein it will cover the purchasing of the vehicles that you are going to use in touring the place and other stuff that will help your business a successful one. You can hire a driver and other individual to help you in touring the tourists. Just make sure that they also know about the place where the tourists will visit. You can consult the tourism organization to locate the places where most of the tourists go. Although it is a seasonal type of business it would still be a great way of earning income and not only that you are also helping your country on its economy.
Planning to Start the Business and Become Effective
Gaining income from a tourism business is not really that easy because it is not often that tourist will visit your place. However, with a proper planning you can surely earn the income that you are aiming. You can coordinate with the local authorities to help you plan how to start the tourism business. If you acquire enough information you can already determine what type of services that you will offer. Once you already have the list of services that you will offer, you can start advertising it. You can use the power of the internet in reaching other country and promote your company. It would be better to think of strategies that will encourage more tourists to hire you.
Every type of business start from scratch and the only way to gain income from it is to plan everything correctly. So, in order to make your tourism business effective, make sure to comply with what is needed to be done. This will help you to start a business where you can gain profit.
2 Comments
Comment
Categories
Popular Articles