Start a Recycling Business
There is money in recycled non-biodegradable garbage materials that are used in the making of new household items. This business has helped clear up the garbage dumpsites of unsightly garbage that government did not know how to dispose of because they did not rot even after so many years.
Facebook
Tweet
Google Share
LinkedIn
Pinterest
Email
With recycling, this problem is no longer a concern.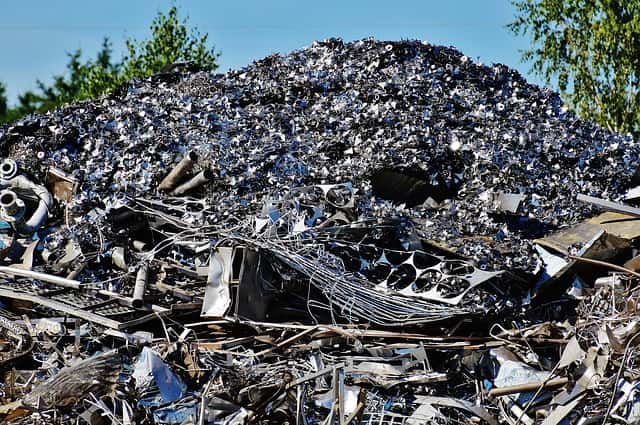 The first requirement you have to meet is for you to have an area big enough where to pile up recyclable garbage items that you gather day to day through your many workers who go around the communities that you intend to serve with your recycling business. When the garbage items piled up are enough to fill up a truck you load this and send them to the shipping point where cargo barges are waiting to be filled up with materials before sailing for the factories that melt the garbage into reusable form again.
Locate Your Garbage Collection Site Centrally
The open area that you use to gather all the recyclable garbage materials must be located centrally so it will be easy for your gatherers to reach it from all directions as they go house to house in their daily task of garbage gathering. If the site of your collection and the sorting area is near the government garbage dump site or collection point, so it is much better. Have a reliable water source near your garbage collection pile area in case there is a need to clean up some of the items collected.
Similar Articles
Have an Efficient Trucking System
Another important investment you have is to make trucks big enough to do the hauling from your collection area to the shipping point where your garbage collected is weighed, and where you get paid for the items you send. Proof of this delivery is issued to you before the loading into the cargo barges of the receiving factories, which complete the recycling system into the new metal, plastic, or glass materials that manufacturers can use in their making different new products. You collect the actual payment from the banks designated by the factories in their payment system.
The recycling business you are setting up will provide jobs to many people who act as your workforce in the manual gathering of all metal, glass, plastic, and other synthetic materials from the households, and from the garbage dumpsites nearby. You will just pay them by kilo for the items they deliver so you must have a good weighing system for this purpose. The workers you pay on a daily basis are the ones who sort the items by kind in your garbage collection area. Many of the new workers you will be hiring may be jobless for the moment and they will be very thankful to you once you set up the new recycling business.
Recommended Articles
How to Start an Oil Recycling Business
Oil Recycling Business provides a lot of opportunities for the owners, employers and the world as well. This is a good way to say the planet and at the same time a good way to earn extra income.
Wood Recycling Business
There is a need to follow the mentioned tips, as they are crucial in wood recycling business like managing finances, calculating capital, marketing recycled wood and preparing a plan.
455 Comments
amrithans@rocketmail.com || Scrap Business Adviser
Comment
Categories
Popular Articles