Start a Juice Bar Business
If you are looking for an idea of what business you can start quickly, a juice bar is one idea you can seriously consider. With more and more people becoming health-conscious, a juice business is timely. How can you start this business? Learn some essential tips from our guide.
Facebook
Tweet
Google Share
LinkedIn
Pinterest
Email
Many young and adult people are now becoming conscious about the nutrition that goes into their food.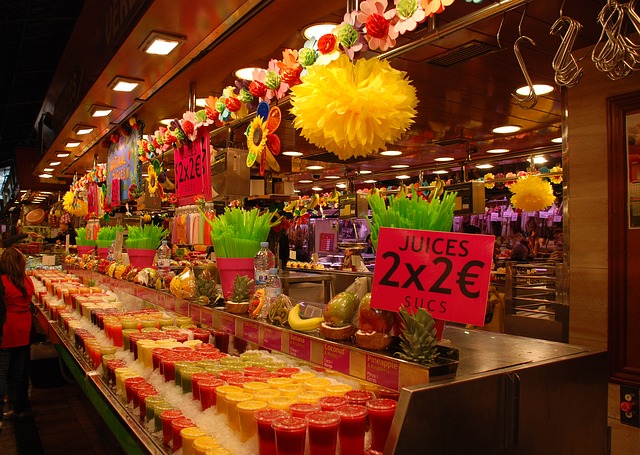 Their reasons could vary from general fitness to wanting to look slimmer and fantastic, avoid diseases, improve overall vitality, and live longer. A juice business is very timely with this shift from foods with unnatural additives and preservatives to healthier ones.
Juice Business Structure
You can start a juice business entirely on your own. It would help if you have experience with juice preparation from working in a juice bar, but this is unnecessary. You can also buy an existing business or get a franchise. Franchising will cost a little bit more, though. If you have an existing food business, you can incorporate a juice business into it.
Juice Bar Menu
You don't have to be a nutritionist or obtain a degree related to health to know that fruits and vegetables are suitable for the body. You can sell a variety of juices, from apples, carrots, oranges, bananas, celery, melons, and other fruits and vegetables. You can purchase juice wholesale from fruit and vegetable juice manufacturers or distributors or do the juicing onsite.
Similar Articles
You can even do both at the same time. Get juices wholesale from Norpac Foods. You can add vitamins and health supplements, such as those known for their immunity-boosting or antioxidizing effects. You can sell juices in several cup sizes starting at $3.
Juice Bar Location
You can open at any place frequented by people, such as tourist attractions, a kiosk in a mall, office buildings, airports, hotels, schools, beach areas, public markets, health clubs, and fitness clubs. Vending from a cart is another option you can take.
Juice Bar Startup Cost and Profit
Your startup cost will depend on how much you are spending on equipment (juicers and coolers), rent, advertising, and getting the necessary license and permit. You can start the business at $10,000. Your profit will depend on your total sales minus the cost of your ingredients and overhead. It could be several times your capital after you've mastered the operation. Adding other items, such as sandwiches, to your menu can help boost profit.
For tips and advice on starting a juice bar, Stylecareer.com has an eGuide that could help a prospective juice bar owner find resources for starting this business. The eGuide, which one can download instantly, costs $68.95.

If you are Keen on Learning the Steps of Running a Juice Bar, then Watch this Video
Recommended Articles
Start a Juice It Up! Franchise
Owning a Juice It Up! Franchise will not only give you a lucrative business but you will also have the pride of having health-friendly products. You can own your Juice It Up! Store with their easy to reach investment requirements.
How to Start a Juice and Smoothie Bar
If you want to start a juice and smoothie bar then read this article to know the secrets to start your own bar and making it a profitable venture as well.
205 Comments
Comment
Categories
Shop Business Ideas
Store Business Opportunities
Service Business Ideas