Start a Backpack Store
At one point in our lives we have tried to use a backpack. It is not only convenient to carry but most of all it is a bag that can accommodate a huge amount of things.
Facebook
Tweet
Google Share
LinkedIn
Pinterest
Email
If you want to start a business you might want to consider starting a backpack store. Here are some guidelines on how to start a back pack store.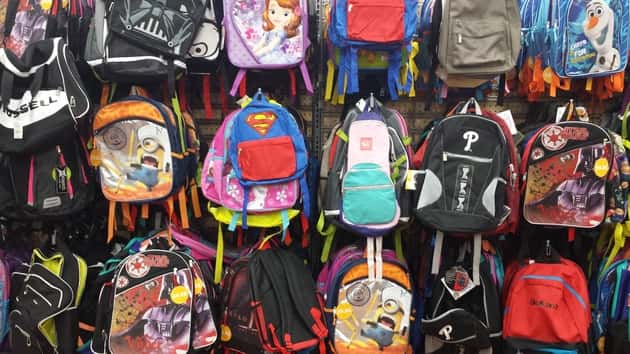 If you are planning to put up your own backpack store bear in mind that you need to have a business plan. And a sound business plan for that matter. This includes your overview of the market. Do you have your space in your backyard to convert into a store or will you rent? Are you financially capable of the financing aspect of the business? How will you advertize your store and your products? Once done with all of these apply for the necessary licenses and permit to operate your store.
Make sure that your store offers a wide range of backpacks. Contact manufacturer of backpacks and see where you can get the most durable backpacks at the least affordable price. The durability of the backpacks that you have and the affordability will make you a stand out with the rest of the backpack stores available in the market. Backpacks that are coming out of the market today offer the availability of laptop/ notebook compartment and dedicated iPod compartment and headphone port. Make sure that you're store can cater to men and women and the young and the old alike. You can offer fashionable and trendy backpacks, military backpacks, rolling backpacks, kids backpack, sling and sackpacks and leather backpacks. Not to forget backpacks for those who love to go mountain climbing. You can also offer gadgets and accessories for those mountaineer clients of yours.
Marketing strategy will be an online service for your clients. Business that offers a 24/7 service will most likely attract more clients. Go on sale during the lean season. Offer discounts for students before the start of each school sessions. Have a year round availability of your products. Of course nothing can beat word of mouth regarding your products. If a client was satisfied with his purchase he is more likely to recommend you to his friends.
Make a monthly and yearly inventory of your products. As much as possible list down all your daily sales for easier year end accounting.
Finally, attend seminars regarding the business. Listen to the success stories of those who had already made it big in the backpack store industry. Join clubs and associations to keep you updated on what's the latest in the industry
Comment
Categories
Popular Articles