Pineapple Farming Tips
Pineapple is very abundant in tropical countries. They contain vitamins and minerals essential to a man's body to keep him healthy.
Facebook
Tweet
Google Share
LinkedIn
Pinterest
Email
Starting your own pineapple farm will require more effort and dedication.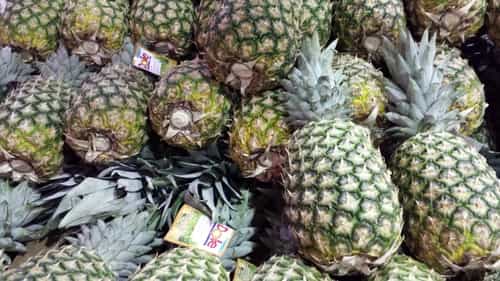 Starting Your Own Pineapple Farm
Pineapple has many by products. It can produce different kinds of products that are very much needed by the people. It can be made into jam, juice, vinegar and other different food types. It can also be made and processed into a high quality cloth. You will never leave a waste if you use pineapple. Its covering and other waste coming from canning may be used as livestock feeds.
Things You Need To Know about Farming
The soil and climate is essential in starting your pineapple farm. It is known to grow in tropical countries. These pineapples need a mild and relatively same temperature all throughout the year. It even needs an even rainfall for its growing needs. This kind of fruit is grown well if there are enough sources of light and water. It should be in the mild level. Anything that is too much is bad for these pineapples. That's why it is perfect to grow in an area like those in the tropical countries. Pineapples are ideal to grow in elevated soil particularly in dry soil.
Similar Articles
The planting materials you will need will be the slips as well as suckers. Slips usually bear fruits within an average time frame of 18-20 months. These should be acquired 6 to 8 weeks after it was harvested.
To prepare the soil for planting, one thing you should do is to determine when the perfect time to plant pineapples. There are different perfect times to plant pineapples in different tropical countries. To do slips as well as suckers, you must plant them 8 to 10cm deep in the soil and put 80 to 100cm distance in between these slips and suckers. This way requires a space of 25-30 centimeters in a line, 50 centimeters in a two line and 100 centimeters between two lines rows. This may produce around 44,000-53,000 plants for each hectare.
Weeds have always been a major problem in big plantations. There is a way of getting rid of them. Getting rid of them may be by hand pulling or using a hoe. These weeds are used to preserve moisture. You may use herbicide. The diuron is the most commonly used herbicide. It is used at 6.4 kilograms active ingredient for each hectare. Immediately spray after planting. Reuse after two months to prevent the growth of weed. Never use herbicides, which might be poisonous to the crown of the crop. When harvesting, get rid of the leaves from the fruit's bottom. Put harvesting containers in the last part of the farm rows. Make sure that the containers do not include any rough or sharp projections inside. In addition, those intended for the markets that need fresh fruit must not be loaded in trucks and jeeps without putting them first in the boxes.
When harvesting, Smooth Cayenne's shell colors are normally utilized in identifying the different stages of the maturity of the pineapples. Through this, you will know that you are ready for a good harvest.
Recommended Articles
Easy and Effective Breadfruit Farming Tips
Since breadfruit trees have the highest yielding fruits, you can have a chance to earn huge income every season. Planting these trees is very fast and simple. Simply follow the do's and don'ts to achieve positive results.
Best Time to Plant Fruit Trees
Do you know the ways on how to plant fruit trees? There are useful ideas that you can follow in planting different types of fruit bearing trees and be able to produce harvest good fruits.
76 Comments
Comment
Categories
Popular Articles