How to Start a Fruit Stall Business
If you have passion in selling fruits, it is possible for you to gain success in establishing your own fruit stall business.
Facebook
Tweet
Google Share
LinkedIn
Pinterest
Email
In fact, there are some people who have become successful out of knowing the information on how to start a fruit stall business.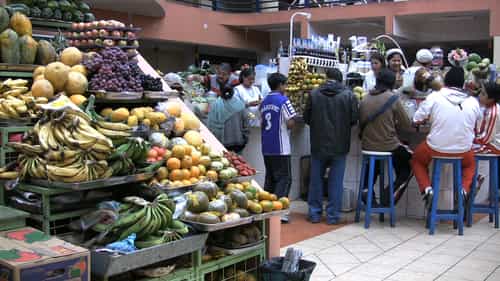 How to start a fruit stall business is just very simple. What you just need to do is to know the necessary steps in order to actualize this kind of business. These steps can be learned from this article.
Find the Right Business Location
How to start a fruit stall business begins by simply knowing the right location where you can establish your business. Keep in mind that you should look for a location where there are lots of traffic and superb access for your customers. Usually, you can set up your business near malls, markets and other populous places. Bear in mind that when you have set up your business in a place where there is no access to customers, it will just make the business useless. So begin surveying the best location in your place beforehand.
Determine the Fruits to Sell
Aside from considering the location, the next thing you need to do is to determine the right fruits you need to sell. There are so many fruits to choose from. However, there are only few of these fruits that can be top sellers in your place. Basically, you need to determine which fruits are in demand in your locality, the most abundant ones and those fruits that are very affordable. Usually, you might also earn higher income when you sell those rare fruits. So make the best out of your research in order to find the fruits you want to introduce to your customers.
Secure the Stall
Once you have already chosen the fruit you want to introduce to your customers, the next thing you need to do is to secure the stall. Basically, the size of the stall is based on the size of the business you want to establish. Moreover, there are some rules and regulations you need to consider based on what is imposed in your place. These regulations are usually concerned on the right size of stall you can use in opening this business. If there are, make sure to follow these regulations
Ensure the Freshness of the Fruits
When you are already prepared to open your own business, ensure the freshness of the fruits you will offer to your customers. One of the reasons why your customers will keep on availing the fruits you offer is because they are satisfied when it comes to its freshness. As much as possible, separate the fruits that have been introduced days ago from the newly harvested and delivered ones. Some fruit stall business owners say that when fresh fruits are mixed with those harvested days ago, it might cause fast rotting of the fresh ones.
1 Comment
Comment
Categories
Popular Articles