Need Tips to Become a B Pressure Welder?
B-Pressure welding pertains to a special certification issued demonstrating advanced competency in the fields of fabrication and welding. The B Pressure certification level indicates the most trustworthy, knowledgeable and safest welders or workers in the industry. When there are welding jobs that need the service of a B-pressure welder, then you must seek out for an expert and fully certified one.
Facebook
Tweet
Google Share
LinkedIn
Pinterest
Email
B-pressure welder usually welds tubes, shells, drums and structures to repair and assemble pressure and broilers systems in order to meet the pressure test standards. There are helpful tips on how to become a B Pressure Welder that individuals can try.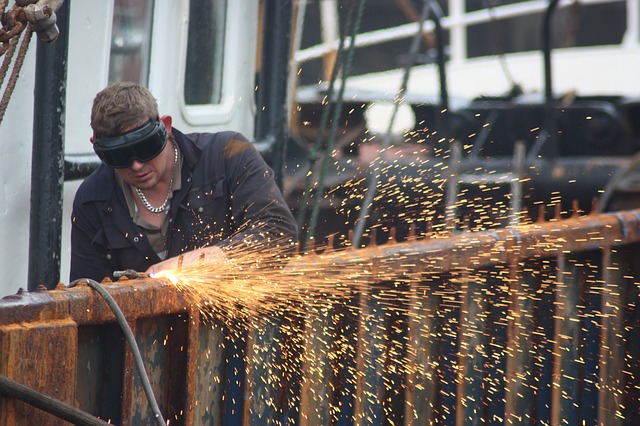 Comply with the Certification Requirements
Holding the necessary B-pressure certification allow individuals to engage themselves into pressure welding but is somehow subject to particular limitations laid out by the local government. The certification is viewed as the measure of competency. This simply means that individuals must have the necessary education as well as work experience necessary to perform B Pressure welding.
There are various requirements when obtaining a certification in B Pressure Welding. Welders should maintain full qualifications with current pressure vessels and broiler codes and must be continuously employed for at least a six months period by qualified employers. They must also operate in accordance with important regulations and safety codes.
Trainings and Preparation
Another way to become a B Pressure Welder is to complete Grade 12 which is also equivalent to ACE or GED with credits in math, particularly in technical mathematics. Trainings and preparation are ways to become a B Pressure Welder. There are several places wherein apprenticeship is required and this approximately takes two to three years depending on some factors. Upon successful training, you will then receive a certificate of apprenticeship. You can also consider enrolling on high skills major program. This is also one good way on how to become a B Pressure Welder.
Similar Articles
These are just few of the many tips on how to become a B Pressure Welder. If you completed all the necessary requirements you will have the chance to work on high-tech welding application and land on better employment opportunity. There are numerous companies employing B Pressure System welders such as construction companies, heavy machinery construction, boilers, aircraft contractors, ship building, specialized welding shops and many more.
You can be one of the best B Pressure Welder if you want to. With the help of these tips on how to become a B Pressure Welder, you can possibly apply and master this task.
Recommended Articles
Starting an Aluminum Welding Shop
How to open aluminum welding shop does not have to complicated, knowledge of the business and the determination to succeed in your chosen field are the key factors to becoming financially independent.
How to Start a Welding Business
A portable welding business is a perfect small time or part time venture. It entails only a bit of know-how and a lot of creativity. Read on for details about starting a welding business.
Comment
Categories
Popular Articles