How to Start a Cheese Shop
You might admire exotic food and long to discover something amazing. Open a cheese shop and don into this venture. Costumers always look for desired cheese items. Business operation goes traditionally as well as by inviting orders online.
Facebook
Tweet
Google Share
LinkedIn
Pinterest
Email
Offer best quality cheese and don't ever have its paucity to ascertain you are the only supplier of healthy food. This attempt of yours will be a rewarding career option.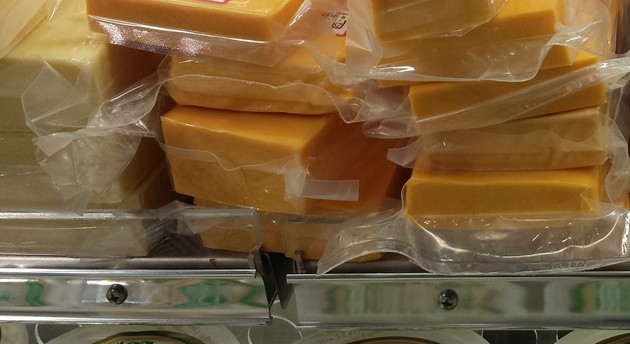 Before starting a cheese shop it is mandatory to understand its functioning. Train yourself by working in any cheese shop for sometime to turn an expert in it. Once you are aware of basics and know selection of cheese to be made and the processes to apply like storing and preparing quality cheese you are at home to start your own business. Second important factor is making contacts with different vendors nearby you and showing your presence there. Be prepared through obtaining necessary start-up capital while starting cheese shop. Your business plan must indicate all details and future endeavors. It will be a convincing source to help you get loan from bank or credit union to expand cheese business.
Business Establishment
Location plays pivotal role in helping a cheese shop grow faster. Select best location and purchase or rent it. A storefront would do well. Make sure that selected place is a market area where people gather to buy household items. Be well aware of the competition you face. Take special care while coping with competitors. Social and financial status of people nearby your shop is equally important. If they are affluent and have great taste for food they will notice your shop and prove worthwhile for the expansion of your cheese shop.
One more factor is visibility from sidewalks and streets nearby. They would redouble the chance of your shop getting noticed. Your costumers will look for complete satisfaction hence you must arrange the items that enchants them. Decorate your cheese shop with uniquely designed tables and chairs. Ensure that people coming to you sits there comfortably. They may eat these or get it packed. The option of home delivery is another important aspect that ensures that you develop relation and increase the list of dedicated costumers. Retain them with best service.
Complementary Items
General accessories and minute preparation helps you sustain cheese shop. Prepare order menus, have cash register and bring big sized refrigerator or freezer besides an open-air cheese counter. These items are most important accessories to run this business. The list of accessories doesn't end here. Make effective business plan and offer complementary items while selling cheese. This personalized gesture of yours will make a great difference.
You can sell fruits, vegetables, specialty crackers, spreads and cutlery along with cheese to shore up cheese selling. Maintain variety and specialize your shop by arranging numerous categories of cheese and related items to ensure that every costumer goes out with satisfaction.
1 Comment
Comment
Categories
Shop Business Ideas
Store Business Opportunities
Service Business Ideas