How to Open a Restaurant with No Money
If you want to open a restaurant but have financial constraints, there are ways to secure the needed capital. Firstly, you will need to create a business plan. You can use to apply for business loans.
Facebook
Tweet
Google Share
LinkedIn
Pinterest
Email
You can also present the plan to family and friends so that you can borrow from them. Another option would to find a wealthy partner.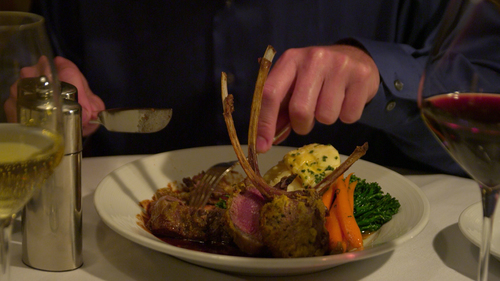 How to Open a Restaurant with no Capital?
Some people don't have enough money for startup. If this is the case, then all you have to do is stay informed. Don't let financial problems stand in the way of achieving your dreams as a soon-to-be successful business owner. Indeed, you will have to work hard to succeed in this type of business. It requires hard work, patience, knowledge, skills, and determination. With a bit of creativity, you will get the needed startup capital.
You have to begin with a business plan. This is one of the most common things that new business owners tend to forget. Start with a thorough market study. Don't forget to include a detailed financial section where you can put the startup capital you need and other things like advertising costs, utilities, rent, salaries of staffs, and the costs of running the business. The reason why you need to create a plan is because you can use it for loan applications. Present your plan to potential lenders. Make sure that you prepare for the presentation. Lenders will usually ask you to fill out some forms. Take time in filling them out and provide accurate info as much as possible.
Family and Friends Borrowings
Aside from banks, you can borrow money from family and friends. Now, to make sure that you pay your debts, you can write a written contract and if needed, they can also charge a small interest. Show them the business plan. If you have a viable business, you can easily secure the needed financing. Do you have wealthy friends? You can present your plan to him/her and if possible, you can become partners. You can split the profits and both of you will benefit. Some people don't want to borrow from family or friends because non payment can lead to complicated relationships. Well, as long as you know your obligations and dues, this will not be a problem.
Even if you have no money, there are ways to generate the needed startup capital. Since you're running a new business, you will have to advertise it. Stick with low cost advertising methods like flyers and business cards. Put up a sign outside the establishment to attract foot traffic. If you have an internet connection, you can create a business website. This will allow you to advertise for free online. With the right strategies, you can succeed in putting up a new restaurant. Educate yourself and gather pertinent info that can help you with the different aspects of the business.
13 Comments
+91 8866352986 || Restaurant Business Expert
Comment
Categories
Popular Articles