How to Open a Knife Shop
A knife shop is a great business venture that you may want to start today. This cutting tool remains to be high in demand and your business can become the leading supplier for many different stores in different industries someday. But before that can happen, you need to realize the most important factors that you should take into consideration to successfully run this kind of business.
Facebook
Tweet
Google Share
LinkedIn
Pinterest
Email
In opening a store selling knives, there are some important things you need to take into account. These include the following: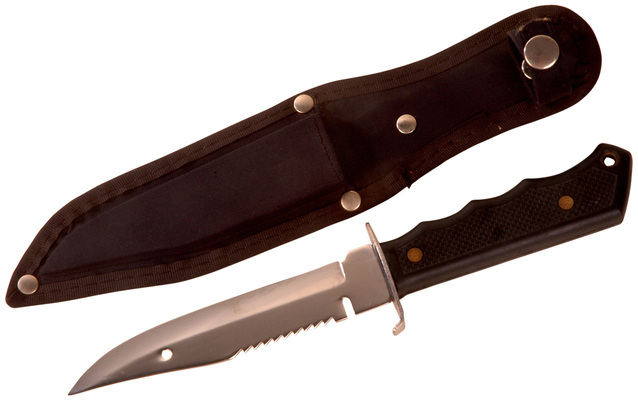 Create a Business Plan
You can never run a knife selling business properly when you do not have a business plan. If you plan to start a knife shop today, you focus first in creating your business plan. When it comes to financing your business, this will assist you and even when you are lucky to have money to set up a business, a business plan would help you a lot when it comes to your business approach. It would increase the chances of your business to succeed. In creating a business plan, the following should be included:
An executive summary about your knife shop. It should be written last after you are done with the ground work in writing a business plan. It is intended to sum up everything your business plan talks about.
Your objectives. While the executive summary of your business plan includes a breakdown of the initial 3 years, your objectives must also be set for the first three years of business operation.
Your mission. There are many people who start up a knife store view both the mission and objectives of their business plan as they are the same things. Keep in mind that the objectives you have are designed to help you in meeting your mission. In reaching a fundamental mission, you will need different smaller missions to complete such as attracting a specific turnover, reaching a specific number of customers, to sell a particular number of units of the product you offer. Your objectives will be there to meet the mission of your business.
Finding Reputable Suppliers of Your Products
Are you thinking of selling knives in different brands? What you need to do is to start looking for reputable suppliers online. You have to decide whether you want to work with local or international suppliers out there. Typically, it is best to deal with a local supplier so that you can easily get in touch with them if you have any concerns. Also, there are so many things that you can use to start looking for the best suppliers of high quality knives for your knife store. You can use the directories to easily find them or you can also use the internet to visit directly their websites and to gather more important information. It is not right to deal with the first company you met online. You should at least choose five different companies and compare them in terms of pricing, their credibility, their products, etc.
Similar Articles
Know Your Products Very Well
There are many types of knives that your knife shop may start selling someday. There are knives that are mainly designed for cooking and other industrial applications. If you are thinking of being a seller of knives for commercial and residential cooking then all your products should be all forms of knives used in the kitchen. This should be one of your top priorities and you have to think about it first before you start finding suppliers online. You need to be specific.
Get Ready to Secure Permits and Licenses
Your knife shop has to be legal. In this case, you get ready to secure all the important licenses and permits you need. You should never start selling your products unless you have all the licenses and permits needed. These papers are needed to be regularly updated. These business documents are mostly needed to be renewed every year. You need to find out more about getting your store licensed today.
Recommended Articles
Kitchen Remodeling Cost
The cost of remodeling a kitchen may vary and this can depend on several factors. Determine possible DIY activities for the kitchen to cut down the costs.
Step by Step for Starting a Knife Sharpening Business
If you've been looking for an easy way to earn money the knife sharpening business is one of the best ways. To make things easier, begin with knowing how to start a knife sharpening business. This shall lead your way to a profitable and convenient business.
Comment
Categories
Popular Articles