How to Get Lawn Care Customers Fast?
A lawn care business must have an adequate number of clients for it to continue in the long run. In this regard, an owner must think of good ideas on how to get lawn care customers fast. This will push more beneficial results in the long run and will bring back huge income.
Facebook
Tweet
Google Share
LinkedIn
Pinterest
Email
To be able to get lawn care customers fast, a lawn care business must follow or employ a series of unique and traditional methods. These are a valuable tool for the business to succeed among other competitors. Below is a complete guide on how to exactly do it.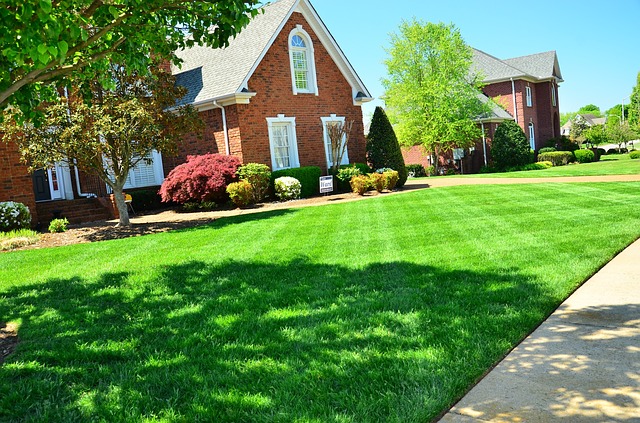 Choose to Make a Website and Advertise in Localized Publications
Since there are lots of people who go online, it is just therefore a must for you to make a website. They have been going online to search for services and products. Thus, by having a website, you are exactly helping people finding your business.
If someone searches a lawn care provider in California, your site will then appear in the search results. In addition to that, enter some valuable information about the business you operate in the area including the service area, contact information, testimonials and price points.
Apart from the website, local publications could also help you get lawn care customers fast. You just need to take out the advertisements in a form of community paper, specialty paper and local news paper. You may also offer some free services and coupons to help encourage customers try your lawn mowing service.
Similar Articles
Pass Out All Flyers and Put Your Company's Logo and Name on the Service Vehicle
With your vehicle, you could just drive around while you pass out all flyers to possible clients. In the marketing material, include the name of the company and the contact information. You need to exactly place the marketing materials at the residences of your potential customers.
The logo and the name of your company could also be exactly placed on your service car. Add the phone number, company name and logo to your vehicle for it to get noticed by clients. When you commute on a daily basis, you just let the people know about your company.
Hold Free Giveaways and Contests and Join a Company That Provides a Complimentary Service
You may choose to hold some free giveaways and contests. You may as well hang up some posters on the community boards. If you would offer giveaways and contests, there are local stations from where you could exactly introduce these. The giveaways and contests will help attract them into your lawn mowing business.
If possible, join a company that is ready to provide for a complimentary service. This company may be a tree cutting service provider but is not exactly in direct competition with your firm. It would be beneficial if both of you will refer existing customers. This will help increase your clientele base and will benefit your business.
Recommended Articles
Tips on Lawn Mowing Business
Are you aiming to be successful on your Lawn Mowing Business? Let us show you the tips on how to succeed on this well-paid business.
How to Start a Lawn Doctor Franchise
Picture yourself in a lawn care business where you can be your own boss and manage your own staff. Also, starting a Lawn Doctor Franchise will allow you to take care of the community.
Comment
Categories
Popular Articles