How to be a Wholesale Distributor
Wholesale distributor is marketer who deals with the manufacturer-to-customer sales of merchandise or wholesale goods. Usually, wholesale distributor operates outside the store or warehouse.
Facebook
Tweet
Google Share
LinkedIn
Pinterest
Email
As the age of technology advances, wholesale distributor can already be now performed online.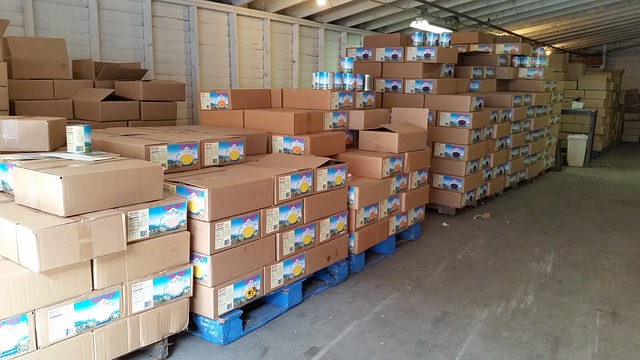 Why Wholesale Distributor?
Being a wholesale distributor can offer you great chances on how to increase your revenue more than you can imagine. However, it is very important that it is accompanied by hard work and patience. After all there's no easy way to success. There are several factors that you need to consider if you are planning to become a wholesale distributor.
Understand the World of Wholesale Distributor

The first thing to do is to enroll on a marketing or business training course in a certain college or institution. These are usually 6 months to 2 years, which depends on the programs that you need to know. These can be very helpful because you need to understand every bits and pieces of business. Knowledge will be your power to be successful in this field of business.

The Product you wish to Distribute

The next step is to decide on the kind of product that you want to distribute in the market. As example, if you love cars, then you can try to distribute car parts. Make sure that the product you will choose has the credibility and reliability. This will surely be your basis on how you can able to select the best product.

Similar Articles

Contact the Manufacturer and Evaluate the Profitability

Communicate with the manufacturer who offers the product you wish to distribute. Ask for their wholesale rules and rates. Evaluate these rates in shipping as well as operating cost to determine, which products will have the excellent profit for you.

Make a Business Plan

Make a business plan specifying your launch for your business. In order to complete this step, you need to determine clearly the products you wish to carry, the quantity of merchandise you expect to move. The cost or expenses for your staff is also important.

Asses the Capital

The capital is one of the most important factors of becoming a wholesale distributor. This will be your fuel on how your business will run smoothly. Perhaps, you can get a loan in the bank for your capital. However, if your credit history is not good, you can expect that you can have a problem getting the loan. Private investor can also be your key to get the capital you need to start.

Study your Competition

Evaluating your competition is also one of the most essential means to be successful wholesale distributor. Meaning you need to study your competitor can help you become successful distributor.
A Short Video that Explains a Wholesale Business
Recommended Articles
Tips for Wholesale Home Based Business
Are you looking for wholesale home business tips? You can use the tips to secure wholesale items at a much lower price. Find the manufacturers and distributors to get the best deal.
How to Become a Distributor for a Company
If you are looking for a business that would be a success today, you can choose distributorship. Become a distributor for a company and be responsible of the storage and transportation of goods while earning money.
548 Comments
Comment
Categories
Popular Articles