How Businesses Get Their Wholesale Products
Are you looking for a new business opportunity? Well, buying wholesale products and then selling them for retail is one lucrative business. It can be a good start for you who are looking for a new business opportunity.
Facebook
Tweet
Google Share
LinkedIn
Pinterest
Email
However, no matter how lucrative buying wholesale and selling retail is, you need to first do your homework and learn how so you can really earn profit and become successful.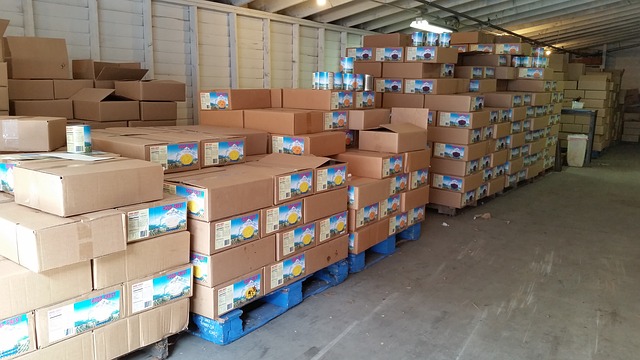 How to Buy Wholesale
Basically, the idea of this business venture is that you buy products at low prices and then sell them at higher ones. For that reason, buying wholesale and selling retail is deemed one good way of making a living. But you should also know that with business, there is more than just you buying at low prices and then selling them high.
1. What to Sell?
First thing for you to do is to decide on what to sell. You need to investigate the sources of the products before you start this business. It's the right products that will determine your success so make sure that you chose the right one, get them at low cost and that there is more than enough demand for you to make money out of it.
2. What Type of Supplier?
Based on the kind of business you're planning to start, you will have to decide the type of supplier you want. The types you can consider are manufacturers, distributors, importers, liquidators or drop shippers. You have to consider the pros and cons of each type to figure out what fits your needs and what will allow you to earn more.
Similar Articles
3. Find Your Wholesale Supplier
The usual way now is to look online for your wholesale supplier. You can use Google or Yahoo or you can use search engines specifically for this like Top Ten Wholesale, Wholesale Central or goWholesale. If you are selling a product that's more specialized, an option is to find local sources of the product. But you need to be real careful when using a local distributor.
4. Check out Alternative Sources
You shouldn't restrict yourself to only official wholesalers online. When you do your research, it's probably you've discovered other sources of products that you can purchase at low cost. For instance, you can buy the product much lower because of your close proximity. Explore other sources and you might just find a way to get wholesale products at much lower price.
5. Place Your Order
Lastly, when you have chosen and arranged all that was mentioned above, it is now time to contact the vendor and place your order. In doing so, make sure that you have acquired all necessary requirements needed for buying and selling of products. Some of the common requirements include local business license, sales tax license, state business license, federal license and reseller's permit.
These are the things you need to do and accomplish if you decide to venture in the business of wholesaling and retailing. Of course, you need to become more familiar with the industry to avoid yourself from being scammed and ensure that you can become successful.
Recommended Articles
Tips to Become a Wholesale Distributor
Learning how to be a wholesale distributor is not an easy job. However, as long as you have the determination and motivation, you can surely be successful in this field of business.
Developing a Wholesale Business Strategy
Are you devising a wholesale business strategy? If you are, then you will need to follow and consider these things to ensure the future success. It is not always easy but adequate effort will soon pay off.
2 Comments
8046642606 || imtiyazdcmindia@gmil.com || Garment Retail Adviser
Comment
Categories
Popular Articles