How to Start Liquor Dealership Business
Love for quality wine and people's interest to taste something unique always keep them coming into the liquor shops. The demand of wine has grown so much so that one starting liquor dealership business always finds it rewarding option.
Facebook
Tweet
Google Share
LinkedIn
Pinterest
Email
Most fascinating aspect is that as a dealer of liquor business you would come to know about the best kinds of wines and will keep yourself engaged with this activity due to incessant demand.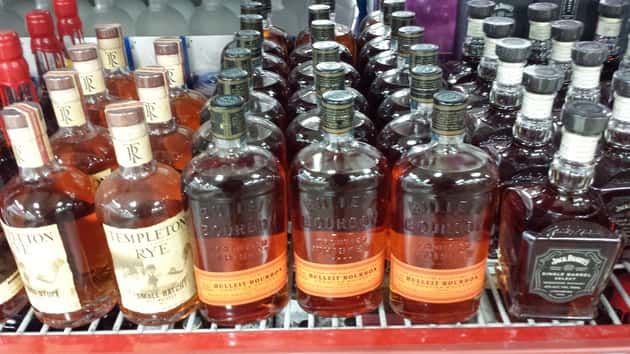 Time hardly matters when people flock into groups and join in liquor shops for quality wine. What makes starting liquor dealership business highly lucrative business option? Compare this business with others to find out reason behind this immense popularity. You are made aware of the fact that other industries may have fluctuations due to peak and down market trends but you don't see such fluctuation in liquor dealership for the whole year. People keep coming to you for quality wines and nothing gets affected as your business grows constantly.
Dealership Plan
As an owner of liquor dealership business you must focus upon some crucial factors that include your goal to get benefit, from where and how to start the dealership, selection of location from where your liquor store will operate and last but not the least involving some of the franchises to further expand the business. Above mentioned factors are deriving forces which guide you to mould liquor dealership business plan. Secondly you have to look into target group too. You are approached by retailers (in some cases wholesalers as well) and individuals. All of them must be entertained with best guidance. The brand much in demand has to be procured and made available in the stock.
Ensure that your staffs are well trained in dealership of liquor. Ask them to take guidance from the experienced trainers. They should know each and every step to be taken for running such business successfully. One having prior training in this area will be of best use. Though it is often ignored but establishing an optimistic mindset works like a vital player to turn liquor dealership truly rewarding like it does in many other business opportunities.
Team Management
Even if you recruit a team of experienced workers to run a liquor dealership business you may face difficulty in running it if spirit of team management lacks in them and you haven't attempted anything special. Determination and willingness to work for best result brings lots of avenues. Such is the case with liquor dealership in which you have much to explore.
Take care of various parties associated with the team – wine suppliers, manufacturers, retailers and et al. This list is incomplete. As a dealer you have to remain extra cautious and keep the team well engaged with better team spirit. Make your liquor dealership business truly rewarding.
181 Comments
Comment
Categories
Popular Articles