Wholesale Clothing Business Guide
If you have worked within the clothing industry or have knowledge about fashion, a wholesale clothing business is one venture you can start. Capitalize on the relationships you have established with manufacturers to open a business as a vendor to clothing retailers.
Facebook
Tweet
Google Share
LinkedIn
Pinterest
Email
You can start this business at home without having to rent a warehouse or get a delivery vehicle.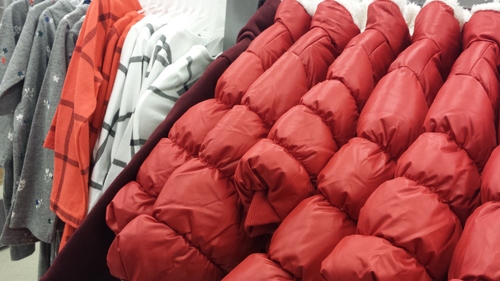 The clothing business is one of the most sensible businesses to start. People will always need articles to wear and accessorize themselves, which means there will always be a demand for the product as long as people live. And clothing is a stock that does not perish quickly nor needs maintenance. That is why many are involved in the business of wholesaling and retailing clothes.
Qualifications to Start a Clothing Wholesale Business
If you want to become a wholesaler of clothing, it would be good if you have experience in sales or purchasing. It would even be best if you have worked as a purchaser for a clothing business or the clothing department of a department store, or as a manager for a clothing manufacturer. Having worked inside the industry, you would have had established relationships with people that would allow you to obtain an account with manufacturers.
A wholesaler's account with the product source is one of two of its top assets. Not every person wanting to start a wholesale business can easily strike a deal with manufacturers. He would have to be evaluated for his credibility, integrity, and his potential as a good creditor. If you already possess personal connections, it would be easier for your business to obtain an account with manufacturers. Incorporate or register a business and get a bank account before approaching business prospects.
Similar Articles
As a wholesaler, you will be the bridge between manufacturers and retailers. A wholesaler's relationship with retailers is the other one of two of its top assets. Your challenge in starting a clothing wholesaling business is to find retailers who will want to source their merchandise from you. Unlike in retail business in which you will most of the time passively attract customers, in wholesaling, you'd have to be pro-active. Go to private businesses and attract them with a better offer, or go to biddings for government contracts. Find those unserved or underserved portions of the market.
Wholesale Clothing Business Needs
While traditionally wholesalers should have a warehouse, you could keep operating expenses low by employing a dropshipping service wherein products you order from manufacturers go directly to retailers when they arrive. Aside from not having to pay for the rent of a warehouse, you also don't need to have a delivery vehicle. In this kind of business, you could operate with just a telephone, a computer with an Internet connection, and fax. You can even operate at home.
Recommended Articles
How to Start a Clothing Design Business
Staring a clothing design business requires careful planning. Learning the tips you can use in order to be guided with this business will help a lot to your success.
Start up Cost for a Clothing Store
There are the primary things you have to calculate so that you will be able to know the overall clothing store start up costs. If you follow these tips, you will be much prepared as you start operating your clothing business.
44 Comments
namashivaya1961@gmail.com || Consultant

jatinkkakkar@gmail.com || Consultant

Jestin James
Startup Biz Hub - Senior Advisor (Staff)
Comment
Categories
Popular Articles