How to Name Clothing Store?
Many clothing store have taken the market by their unique style and fashion. Due to this reason, many have been engaging into business related to clothes and other products. However, there are a lot of things that you have to consider when planning on having a business.
Facebook
Tweet
Google Share
LinkedIn
Pinterest
Email
With the significant tips mentioned below, it could be easier for you to start a clothing store and naming it.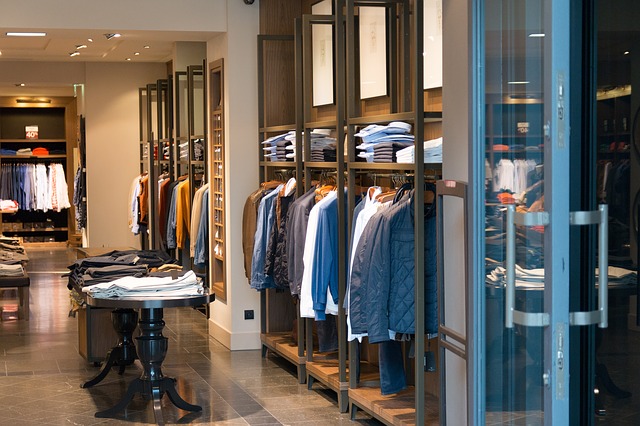 Here are some of the tips on how to start a clothing store and how to name a clothing store:
Must be Relevant to your Products
Since many people are interested in brands of the clothing's, including their quality, it is therefore essential that the name should still be relevant to your products. You need to decide and then plan about the clothes that you will have to sell. This is important so that the name you will give to your clothing store will seem appropriate.
In connection with this, it should be made unforgettable and relevant to your clothing products. As mentioned, it should be relevant to the products that you sell in your store. This way, people will remember it more often.
Similar Articles
Make it easy to pronounce and Unique
There are some clothing shops names that are very difficult to pronounce. Thus, when you name your clothing store, make it easier for others to pronounce. This way, customers will be able to remember it the easiest way possible.
Also, make a unique name so that it will be a one-of- a kind store. If possible, generate a name based on your history and your experience of memories. This will bring a huge and great impact to your potential customers and future buyers.
Add Up Some meaning to the name
Adding up some meaning to the name of your clothing store help make the other customers remember your store.
By doing so, customers will simply be getting the story behind the name of your store. It will also have a great impact to them. Thus, it is a lot easier for them to adapt to the clothing store. Make sure that the name is related to your products.
In order for you to achieve your preferred name of clothing line, you should decide what you will have to sell. And then, make sure that the name is relevant to the products. It should also be easy to pronounce and it should be unique as compared to others. Better to name it after an experience, or a memory which means so much to you. It should also give a great impact to your potential customers.
Engaging yourself more on your business and owning one give you an increase in income. There are also a lot of businesses in the marketing world that have become successful after choosing the right names. It is thereby important for an individual to have the right management system and operations for the business. This way, one can grow it and continue to develop it further.
Recommended Articles
How to Start a Vintage Clothing Business
Similar to other business starting a vintage clothing business can also be tough but if you will work hard and continue to strive for success you will definitely gain it.
How to Open a Pet Clothing Store
You can start your very own pet clothing store. All you have to do is research all what it takes to open such business. This article discusses the basic steps in starting a pet clothing store. This can help you especially if you are planning to open a pet clothing store.
1 Comment
Comment
Categories
Popular Articles