Cranberry Farming
Cranberries are so famous being some of the best main ingredients in making jams. This is the reason why many farmers also prefer to invest in this kind of business due to their delicious taste which is so in demand among consumers.
Facebook
Tweet
Google Share
LinkedIn
Pinterest
Email
If you are planning to plant cranberries without taking risks, you better read the following guidelines below.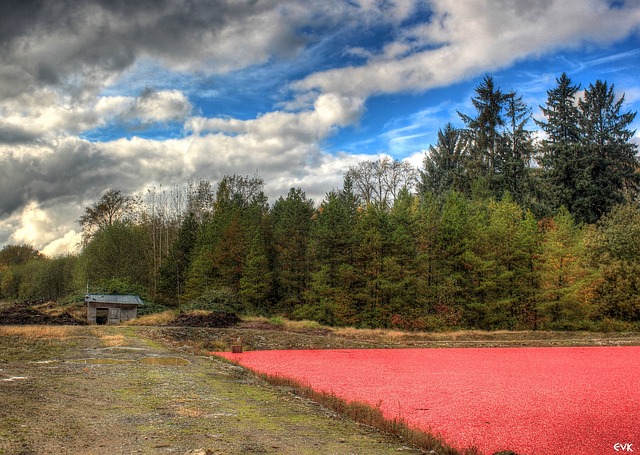 Don't you know that cranberries have different food uses? As a matter of fact, about ninety five percent of cranberries are made into food products like juice, sauce, and sweetened dried cranberries. On the other hand, five percent are being sold fresh to the consumers. These fruits are also very useful when it comes to health benefits. According to some specialists, cranberries are the main sources of nutrients and antioxidants. These are also sources of vitamin C, manganese, and dietary fiber. These statements are enough to prove that investing in cranberries is a good decision.
How to Plant Cranberries
To have successful cranberries farming, you must first build a serious plan with regard to the plants. You may note some questions that may possibly help you in farming cranberries. One example of these is the question about the factors that you should consider in planting. You need to think also all the positive ways that can motivate you in building cranberry farm planning. This is the best way in starting your business.
In your plan, you must first include gathering data about cranberries. Bear in mind that cranberries are very sensitive crops which need so much attention and care. In addition, having further information about cranberries are very helpful particularly in times of crisis. Of course, while gathering information, you can now know the different varieties of cranberries. With this, you can easily determine which cranberries are perfect to invest in.
The next factor to be considered is the location. Choosing the right site is also important because it is where the plants will grow. Don't just choose a place. You must check first if the soil is healthy and appropriate for cranberries. According to ecologists, these cranberries are usually grown in sandy and acid-rich soil with moist conditions. Furthermore, the location should also be well-cultivated and watered.
After preparing the site, this is the time for you to plant the cranberries seeds. You must prepare a plastic sheet. Then, you must dig about 15 holes in the sides and the bottom of the plastics sheet. This way helps the water to drain through the plastic. Put a peat moss in the hole and water it. Make sure that the hole is well filled of water. Then, plant the seeds with one foot apart from each other and cover it with dirt.
Do these guidelines regularly until they are ready to harvest. As you follow all of these steps, your business will surely be successful as what you have expected.
4 Comments
Comment
Categories
Popular Articles