Starting an Ice Cream Shop
Many found ice cream business to be a profitable one for them so we have a guideline to start an ice cream shop. Starting an ice cream parlor can be your profitable venture over the time.
Facebook
Tweet
Google Share
LinkedIn
Pinterest
Email
A number of people who 'scream for ice cream' have at one point or another dreamt of running their own ice cream shop. Indeed, the idea of owning their hours, running at their own pace, and working with a product they are passionate about is quite tempting.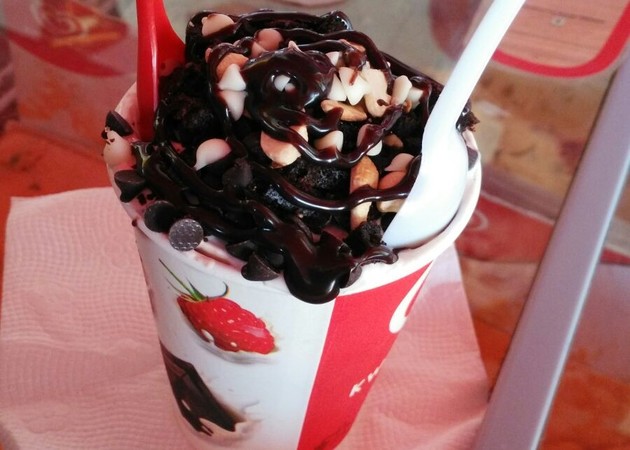 The key to any successful business endeavor is knowledge. Before you even think about launching your ice cream shop, you should be familiar with how the ice cream business works. Read up on the subject. There is no shortage in the books you can read. If need be, take seminars or attend classes to broaden your knowledge. Keep in mind that the more you know, the more prepared you will be to meet the challenges that await you.
Only after building a solid knowledge base you can begin planning your business. Note that the success rate of a well thought out business is significantly higher. The trial and error factor is a given in any start-up business but if you have a comprehensive-down-to-the last-detail business plan, and then your margin of error becomes significantly lower.
There are several factors you should look into in making a business plan.
Check out the competition and know where you stand against them. What is your competitive advantage/disadvantage? Learn how you can strengthen your edge and stamp out your weakness.


Create a thorough marketing strategy. Establish a unique selling angle. The goal is to stand out and in order to do that; you need to be original and different. Allocate money for advertising and promotional activities. Rest assured, this would be money well spent. No one will come to your ice cream store if they don't know it exists.

You should also veer your product list and pricing chart to fit the needs of your target market. Familiarize yourself with the industry trend. If feasible, conduct a survey so you can get a clearer picture of the consumers and the ice cream shop industry as a whole.


Familiarize yourself with the legal and management requirements of the business. Pay attention to the zoning laws on the type of businesses that can be established in the area you have chosen. Acquire the necessary licenses and permits for your store.


Make a step-by-step procedural guide. Plan out how your store will operate. Include the number of personnel you will be needing and the tasks they will be responsible for. Also, take into account the physical factors necessary to run an ice cream store i.e. location, facilities, and equipments. Some equipment you may need are as follows: dip cabinets/carts, menu boards, push carts, flavor/toppings rails, slide top freezers, soft serve machines, waffle cone bakers, hot fudge warmers, cake display freezers, shake mixers etc.


Know how much money is needed in order to operate. Make a detailed budget allocation plan. Your short term and long term financial goal must be clear from the start. As you go along, be sure to monitor your running expenses and check if you are deviating from your initial projections. Remember, there is nothing more aggravating than an unsuccessful business endeavor due to shoddy financial planning.
7 Comments
Comment
Categories
Shop Business Ideas
Store Business Opportunities
Service Business Ideas