Starting a Gift Shop Business
This article briefly discusses the gift shop business. Find out some of the things you need to know in order to start your own gift shop business.
Facebook
Tweet
Google Share
LinkedIn
Pinterest
Email
What are you waiting for? Pursue your dream of starting your own gift shop for it will surely bring much fulfillment and excitement to your life.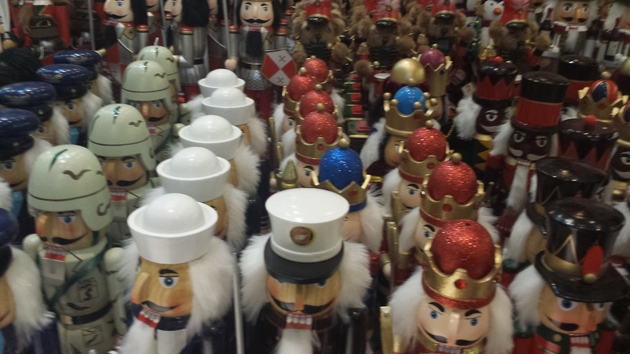 Nothing beats making a living by doing something that you love. If you have your heart set out on owning a gift shop then it is up to you to turn your heart's desire into reality.
If you are hesitant because you fear your business might fail, think about this, gift-giving has become a tradition in our society. Every milestone in our lives calls for a gift; be it our birthday, graduation, job promotion, engagement, wedding, housewarming, and so on and so forth. Just imagine the number of people out there, each of which has its own set of milestones.
There are several things to consider when starting a gift shop. First, you need to develop a concept. Do you want to go with the traditional and run a gift shop selling traditional items like candles and display figurines? Alternatively, do you prefer a gift shop that is more theme-specific? What do you want your gift shop to specialize in? What do you want your gift shop to be known for? Focus on a theme that you are fond of. If you are partial to novelty items then make novelty items the specialty of your store. If you are into vintage toys, then vintage toys it is, et cetera.
Look for possible sources for your inventory. This is the fun part. You can join trade fairs or get in touch with the manufactures to see what they're offering. The internet is also a good venue since a lot of small manufacturers display their items on the web.
Be careful in choosing what range of goods to sell for this is the most vital aspect of any gift shop. To be effective, your products must be rare and special that customers will be hard-pressed to find elsewhere. This will keep you from having to deal with competition.
Another thing to consider is location. You must choose a place that complements the type of inventory you have. Ask yourself this, do you want a freestanding structure, mall space, kiosk, or a booth within a larger store? Remember to select only what your funds can manage.
You must look for a storefront space that is highly visible and is easily accessible. Ensure that the location has a high amount of foot traffic. Also, see to it that the economy in the area is stable, if not flourishing. As a rule, people tend to be more generous when they have extra money to spare.
When you get down to the setting up of the store part, make sure that the design of your storefront is catchy and enticing without being crass.
Finally, the most important aspect of any business is the customers for without them there won't be any business at all. Find ways to attract customers and don't hesitate to spend on advertising. This is a necessary expense in any business. Once you have your customers, make sure you keep them. For the main, the range of your goods will be a big factor. Listen to what your customers prefer and do your best to meet their preferences.
79 Comments
Jestin James
Startup Biz Hub - Senior Advisor (Staff)
Comment
Categories
Shop Business Ideas
Store Business Opportunities
Service Business Ideas