Starting Sheep Farming Business
A sheep business can be a very profitable venture especially if you raise a lot of them however starting it may tend to be very slow. For an entrepreneur to succeed in such a venture a lot of patience is needed as well as understanding the cycles of your business for harvest time is a different season from planting.
Facebook
Tweet
Google Share
LinkedIn
Pinterest
Email
This business article will give you some simple basic instructions on how to get started.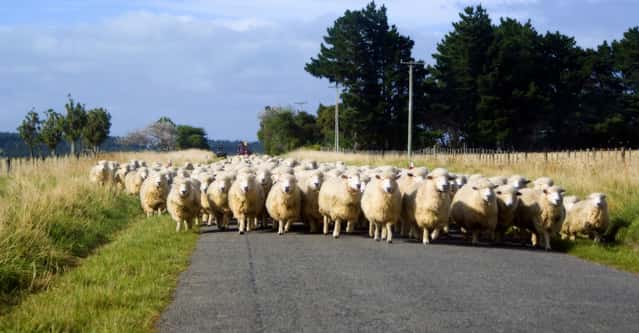 Study on sheep
Basic as it may sound but the first step in becoming successful is knowing what your business is about. Take ownership and be proactive. Get hungry, grab books that will expand your thinking. Study the different breeds of sheep. Know what they eat, their life span, how they procreate and what climates suit them.
Write a sheep farming business plan
First, determine the purpose of your sheep farm business. Write down areas that you can focus on. Sheep farming can really be profitable. You can focus on wool production which later can be used as material for clothing, shawls, blankets just to mention a few.
Another area that could arouse your interest is a diary. Sheep produce milk that can be used for cheese and ice cream too. Of course, you can also raise sheep for their meat as well as become a breeder. Definitely, sheep farming has its potential as a lucrative business. Second, determine what type of sheep breed will help you meet your purpose.
Similar Articles
Get a sheep farm business license
Before moving on, consult your business plan with a business lawyer. Get the legal aspects of running such a farm done and get over with. Fill up the forms and documents. Get your sheep raising business permits and licenses out of the way. This is a part of the start-up cost of a sheep farm business.
Visit a real estate agent
Set an appointment to discuss your location requirements. Share your budget range with him at the beginning of your meeting so as he has an idea of which areas to offer you. Aside from visiting a real estate agent, you may want to browse the web or newspaper for existing sheep farms or just farms that could be converted to ones that are for sale. Compare prices. Invest in the location that is best for your business plans but will also fit in your budget range.
Invest in additional tools
Make a list of tools you need in running your farm business. Include tools for fencing, trimming, shearing and hay in your list. Browse the web for other tools that can be used in raising sheep and running a farm. Don't be afraid to experiment with technologies that will make your business run smoother. However, you don't need to purchase them all. Pick the ones you need first.
Set up your farm
Hire a contractor to build a shelter for your sheep. Build a shelter that will protect them from rain and other harsh environments. Have the contractor fortify your piece of land with fencing.
Develop a maintenance plan
Running a farm is a lot of work so consider hiring people to help you. Create a schedule plan for cleaning, trimming, vaccinations, and of course dates when to harvest what you planted whether it be wool, dairy, meat, or breeding.
Learn top 10 Things that You need to Start Your Own Sheep Farm from this Video
Recommended Articles
455 Comments
Comment
Categories
Popular Articles