Starting Fashion Jewelry Wholesaling Business
The internet definitely offers a lot of potential earnings for business people who are thinking about starting a fashion jewelry wholesaling business.
Facebook
Tweet
Google Share
LinkedIn
Pinterest
Email
Want to start up a fashion jewelry wholesaling business but you do not have much idea about how to get started with it? Well, you have chosen a very profitable endeavor and thankfully, we've got several ideas here for you to help you get started with the business in no time.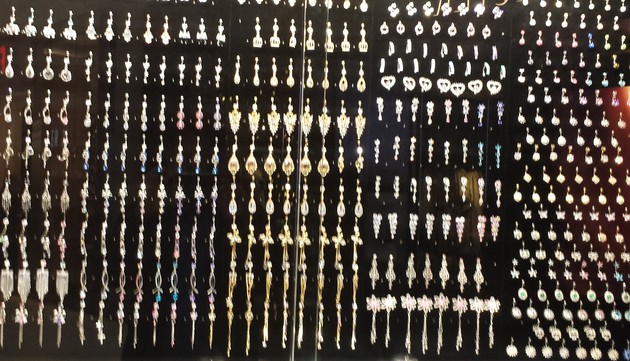 First, you should know that this business really isn't as difficult to establish as some other enterprises are. The most challenging part of the process perhaps is to select which wholesale source should you get your fashion jewelries. When you do that, you should look for one which has a good reputation because this is really not a simple step. These jewelries can be very expensive after all so you should make sure that you will indeed be getting your money's worth and you wouldn't be doing any business with scammers. The best advice you can apply for this aspect is to select several wholesalers that you think might be worth doing business with. After that, you should research about them and possibly, try to see if they have a proven track record. You could then compare the companies and see which one you think would be best advantageous for your business. Inquiring about them at the Better Business Bureau can also be helpful so you would know if there have ever been any complaints filled for a specific jewelry wholesale source. That way, you'd know who the reliable ones are and who you should avoid long before you close any deals and pay any fees.
Once you've succeeded with the initial step, you could then start selling your jewelry. There's actually a huge difference between starting a fashion jewelry wholesaling business these days than it was a few years back. During those times, targeting a bigger market can be difficult because you are limited to the physical store that you have. Thankfully, businesses aren't confined in that certain difficulty these days anymore because of the technology of the internet. So in addition to your actual wholesale jewelry store, you could also sell your products online. For example, eBay can be a good online avenue where you can sell jewelries even to people from different countries. This website alone has more than 240,000,000 members and that's really a huge exposure for a start-up wholesale jewelry business. Besides, the only thing you would need to do is to post the jewelry pictures, description and prices. With this deals, however, you should also familiarize yourself with how the whole process works and get some idea about how much you should charge for shipping fees because the cost could vary from one country to another.
Get started with your wholesale jewelry business now by buying large stocks of jewelry and then selling them at a price higher than how much you've got them. With this, you will surely earn a lot because the demand for these jewelries almost always never goes down.
Comment
Categories
Popular Articles