Starting a Peanut Farm
The U.S. is among the world's largest producer of peanuts worldwide. Are you interested in joining the industry as a peanut grower? We have a basic guide to help you. Read on and learn some basic information about how peanuts are cultivated, harvested, and prepared for sending out to peanut processors.
Facebook
Tweet
Google Share
LinkedIn
Pinterest
Email
The U.S. is among the world's top producers of peanuts. To support the industry, the government has set up programs to help farmers raise the crop and make profit out of it. For example, through marketing assistance loans that it provides illegible peanut growers.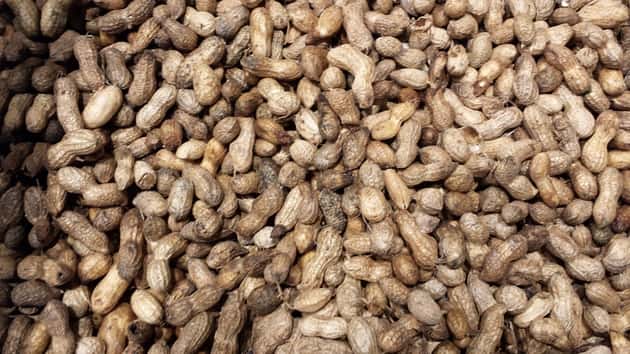 There is recognized four major peanut cultivar groups, among them are Virginia and Valencia. Each cultivar grows best in certain types of soil and climate. And each also has each own recommended method and rate of planting, harvesting, and marketing. Each is also preferred for specific use because of certain properties like flavour and oil content.
Basics of Peanut Cultivation
Peanuts grow best in loose, well-drained, sandy loam soil that has lots of calcium. They grow fairly well in dry climate, although some do need irrigation so that their water requirement is met. As they are susceptible to frosts, they are planted after the weather has warmed in April through May. Seeds for planting are specially grown and treated. Peanut seedlings grow within weeks and begin to flower after a month. Peanuts self-pollinate and have a unique way of fruit development. After pollination, the flowers wither and the stalk below the ovary grows downwards and a legume develops. It will take about 5 months for a crop to fully mature.
Peanut Harvesting Practices
Peanuts should be harvested in just the right time. Too early harvesting will result to immature nuts and too late harvesting will result to the nuts being too weak for pullout they will remain in the ground. Peanuts are usually harvested when the foliage turns yellow. The crop is harvested in two stages: first, the peanut plants are uprooted with a digger inverter and allowed to dry for 3 to 4 days; second, a combine separates the nuts from the plant.
After harvest, the peanuts are dried and cured to prevent formation of toxin. The peanuts are then cleaned, shelled, sorted by size and graded. They are then packed and delivered to product manufacturers for making into various confections. Peanuts are graded by the Agricultural Marketing Service of the U.S. Department of Agriculture. They must be certified safe for consumption before being sold.
Just like in any farming operation, the challenge in peanut farming is how to manage fix and variable costs to achieve maximum profitability. This is in addition to the challenge to increase yield.
For peanut farming equipment needs, visit Georgia-based Kelly Manufacturing Co. The company has equipment for every phase of peanut farming, from tillage, to harvesting to post-harvest cleanup.

40 Comments
Jestin James
Startup Biz Hub - Senior Advisor (Staff)
Comment
Categories
Popular Articles