Starting a Bulk Candy Store
If you want to start a bulk candy business, you will need to find a supplier. By negotiating for the price, you can get great discounts. Earning profits will be easier once you find potential clients in your area, particularly store owners.
Facebook
Tweet
Google Share
LinkedIn
Pinterest
Email
Start working on your business plan today.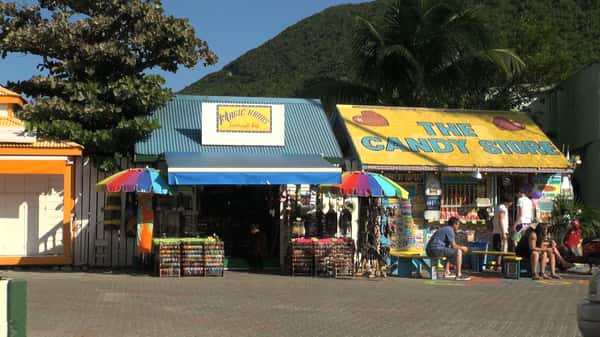 Starting a Bulk Candy Store and the Income Potential
Who would believe that you can earn great income by selling bulk candy? Well, a lot of people these days love to eat candies. It can be hard to ignore your sweet tooth and thanks to bulk candy stores, their cravings can be satisfied. This type of business involves a very low startup capital and yet you will enjoy the huge ROI. Being called as the candy man can be flattering and children will surely love you. The income you can earn will depend on the area or region where you live. In a couple of months, you can already get your investment back.
As long as you know how to invest time and effort, you can succeed in this kind of business. Perhaps you're wondering why you will sell bulk candy. Well, if you sell candy per piece, you will earn very little income. Your primary customers would be store owners, groceries, and other places that sell candies. Since you will be selling the candies in bulk, you need to sell several brands of candies. You can conduct a survey to determine the most popular and highly in-demand candies. Finding an ideal location in your area is very important. If you want, you can begin with a home-based business to reduce the overhead costs.
The Plan
Even with a candy business, you need to create a business plan. That way, you will have some sort of guide. If you decide to go for a home-based business, you will need to convert one room into a home office. You need to design it properly and it should suit the type of business that you're managing. Buy the necessary furniture and fixtures to welcome your potential clients. You can put up signs to show your clients the way to your store.
You can promote or advertise your business to store owners in your area. You can send out flyers or business cards to potential clients. Try to offer competitive pricing so that you can attract more clients. Find a supplier of wholesale candies so that you can get the best deals. Try to negotiate for discounts especially if you are placing huge orders. On the initial operations, just order the candies that you can sell within a specified period. When you have tested the waters, you can now order more candies. Monitor your inventory carefully, the sales, and expenses. Use accounting software to take care of the financial aspect. Start your bulk candy store today.
Comment
Categories
Popular Articles