Starting a Banana Farm
Unlike starting other tree farms and orchards, starting a banana farm and growing bananas are easier and less complicated. Although growing bananas still require ones attention, the level of skill required is not as intensive as other trees.
Facebook
Tweet
Google Share
LinkedIn
Pinterest
Email
Here are a few guidelines in growing bananas and starting a banana farm.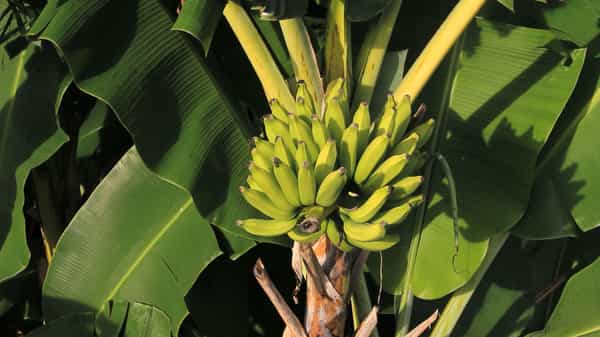 The first thing to consider in starting a banana farm is looking for the right climate. Bananas cannot thrive in an environment that is too hot or too cold. The ideal climate for bananas is the tropical climate with temperature ranging from 26 to 30 degrees Celsius. Below 14 degrees and the bananas would die. Banana plants also need good irrigation and humidity. The banana plantation must have a good drainage system as they need to be watered at least three times a day to keep the humidity. A rich, naturally fertilized soil is the ideal for planting bananas. If such is not available, one can create compost and add chicken manure. Banana plants also grow best in bunches or groups because they protect each other from the harsh rays of the sun. It is important to create an environment where the banana plants are sheltered either because they are bunched up together or there are other trees to protect them. It is important to maintain the humidity of the banana plantation.

Considering that a banana plant is not a tree but a type of herb, they cannot actually be grown from seeds like most trees. Banana plants are grown through suckers. Suckers are those that grow from a dying, mature banana plant that can be transplanted and re-grown. They may be considered as baby plants that are used to start new banana plants. Choose suckers from plants that are vigorous. They should have small, spear shaped leaves and are about four feet high.
There is a corm at the bottom of each mature banana tree. In transplanting a sucker, it is necessary to cut downwards and get as much corm and root as possible. Plant these and cut or decapitate the sucker to facilitate good evaporation. Keep around two to five meters between planted suckers. In the early days of your plant, keep them moist but not too wet as they don't have leaves yet to evaporate the water.
As the banana grows, it is important to protect it from strong winds. It is also important to keep it well watered. One can also sprinkle fertilizers every now and then but mostly throwing the bananas dead leaves back into the plant is enough to sustain the rich quality of the soil. Unlike other trees, bananas do not need complicated pruning. Just remove dead leaves and dead plants near the banana. Also remove suckers from the plant keeping only one or two that have spear shaped leaves.

153 Comments
Raghunath Natarajan
Startup Biz Hub - Advisor (Staff)

moyanbe@gmail.com || Consultant

moyanbe@gmail.com || Consultant

moyanbe@gmail.com || Consultant
Comment
Categories
Popular Articles