Starting a Baby Gift Store
Starting a baby gift store is not only a fun business idea but it can also be a very profitable one, provided that you get started the right way and you reach your target market right away.
Facebook
Tweet
Google Share
LinkedIn
Pinterest
Email
With the increase of baby gift stores throughout the world these days, it is simply logical to conclude that the demand for baby gift products is definitely continuing to rise.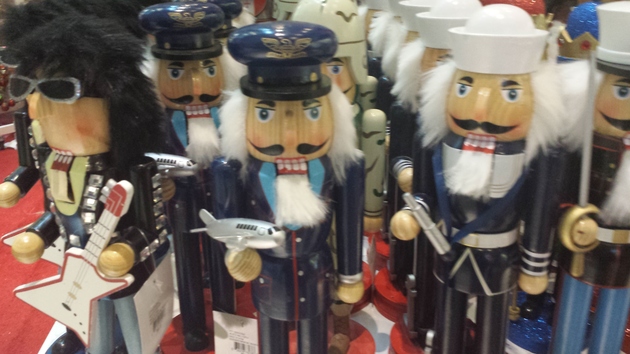 Actually, this is a wise observation because even if you check local stores or you try to look at the statistics offered by online baby gift stores and even by popular search engines, you will only get a verification that these products are really in demand right now. Gifts for newborns, infants and toddlers are really hot both in the online and offline market.
Now you have your chance of making money out of this huge market if you will be starting a baby gift store on your own. For those who will be establishing this type of business for the first time, they should be aware that there are many different ways to achieve that purpose.
For example, a good way to get started with your own baby gift store is to look for franchise opportunities being offered by popular companies. Of course, there are many advantages and some disadvantages about this. For instance, you can enjoy instant brand recognition if you will be going for the franchise route. Because the public already knows something about the company, you would have an easier time attracting buyers in your area without much effort on your part. It is a fact that people really prefer a reliable brand name than those that are new to them. As for the downside, well you would have to spend more expensively when it comes to this since you will need to pay royalty fees, franchise fees, and many other requirements.
On the other hand, starting a baby gift store on your own would mean that you would have to start from scratch, so to speak. Several considerations that you should pay attention to would include establishing your own brand name and then having as many resources as possible. This is vital so that you will be able to sell many products ion your baby gift store such as baby clothes, toys, baby snacks and many more. Of course, this could be a bit more challenging but it is also worth trying. Besides, if your business becomes a hit, then this will give you the chance to offer franchise in the future. This can take some time, of course, but it is not impossible to achieve. Just read the stories of different entrepreneurs who have likewise worked hard in the past and you will see illustrations of that.

Starting a baby gift store can really be a very profitable business venture for any entrepreneur, especially for those who are already aware about essential baby items and popular baby gift brand names. When that is already the case, then you will only need to do little adjustments and you'll be on your way to achieving success for your business.
35 Comments
9850425218 || Gift Store Adviser

Jestin James
Startup Biz Hub - Senior Advisor (Staff)
Comment
Categories
Popular Articles