Start Your Own TV Channel
It is not really that expensive to start your TV station compared to what many people think. Some are trying to make their channel where they can put up promotional presentations concerning their businesses. You have to be aware of the website for your television channel.
Facebook
Tweet
Google Share
LinkedIn
Pinterest
Email
The booming of Digital and satellite television paved the way for making your dreams come true.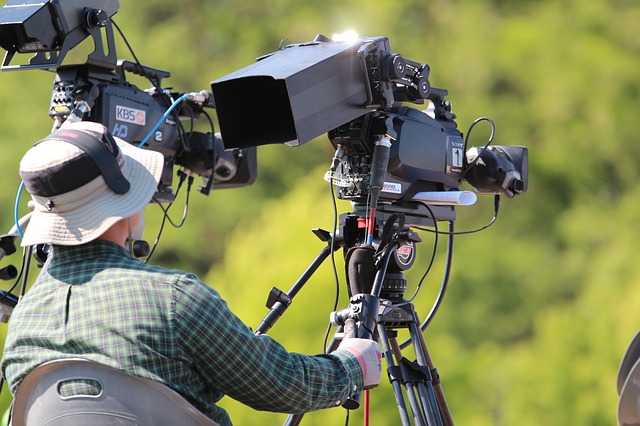 If you want to start your TV channel relative to your purpose of promoting your business, there are some things that you have to follow. You have to remember that there should be a guide to start with to ensure this will be successful.
The Considerations
You have to know why in the first place, you would want to launch your TV channel. You have to make a critical evaluation of the objectives and goals of your channel. You will also need to investigate different models for your application. And it would help if you also made it a target of who is to be your prospective audience. It would also be better if you would think of what will be the best thing to do to reach them.
Seek for Guidance
You need to ask for a help of a TV guide and be sure that it will be on a perfect platform. Think of what kind of channel you'll start with. You can make a survey of what channel the people want to see. You can even try to select tracks that make a maximum number of TRP.
Similar Articles
Channel Guide
The TV channel guide can attract digital table service users. This goes on when you are also trying to start your TV channel. It is a must to remember that it should be the right package that perfectly suits the customer's taste. You should see that it offers entertainment that will attract the viewers' attention. It should be that the TV channel that you enter into will let you provide interactive servicing, Teletext, and premium services. This could be daunting, but the experts will help you all along. This could be your chance to become a TV tycoon.
Other Factors
There are also things you have to consider if the TV Channel will cover more of what they can offer. You have to think if there is any available partner who will do the technical services for you. The other one is that you should consider if you need programs alone. Who are the persons that you would be working with to have the right programs? These include the totality of the companies' production, other content partners, and even broadcasters. You should also think if you will be using telephone services to gain your revenues. And if you ever need their services, you must find telecommunication providers who will be the right ones for you.
Wonderful Video from Sun News Network Owner Explaining How a TV Channel Fails, A Must Watch
Recommended Articles
How much does Local Television Advertising Costs
Do you want to know the local television advertising rates? There is no specific cost for the TV ads since it is influenced by several factors. Shop around for the best deals.
Cable TV Ad Costs
Broadcast advertising is considered the ultimate advertising medium. However, the price of tv ad usually turns small businesses off. What is the alternative? Cable tv advertising. Learn some of its advantages.
214 Comments
info@skywirebroadcast.com || Consultant

gladston@trikode.com || Consultant

info@trikodemedia.com || Consultant

gladston@trikode.com || Consultant

broteltechnologies@gmail.com || Consultant

info@trikodemedia.com || Consultant

c.subhash1555@gmail.com || Consultant
Comment
Categories
Popular Articles