Sotheby's International Realty Franchise Information
If you are one of those people who are interested with operating your own franchise that is focusing on marketing or brokering luxury residential estate, then you should not look further as Sotheby's International Realty Franchise is sure to be the best option for you. Currently, there are almost 20,000 sales associates that are located in more than 800 offices in over 60 territories and countries across the world.
Facebook
Tweet
Google Share
LinkedIn
Pinterest
Email
Most likely, if you want to become one of these sales associates or franchisees, it is about time that you get to know more of how you can get a franchise of the real estate brand.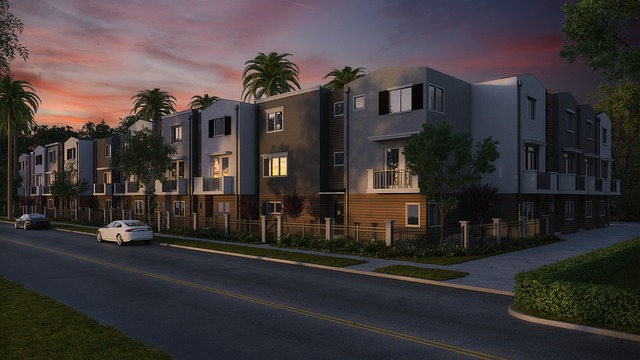 People who take the Sotheby's International Realty Franchise are gaining their benefits mostly from partnership with any association having a respected 250 year old of business reputation across the globe. The company supports everything that every franchisee needs like operational, recruiting, marketing, educational as well as business development resources.
How Much Should You Invest?
To anyone who wants to be a franchisee, it is a requirement that you have enough liquid capital that you can use for starting your franchise business. In regards with the Sotheby's International Realty Franchise, the franchise cost or the initial investment that you should prepare will start with the franchise fee of $25,000. The total investment that you should prepare for opening and operating an affiliate office would range from around $153,000 up to $566,000. If you already have this amount ready along with the franchise fee, then you should be good to go in preparing yourself in being an official affiliate of the company.
In addition to this, there will be a 6% royalty fee on the gross recipients will be paid to Sotheby with an additional 2% for the advertising fee. The overall cost may not seem inviting for anyone, but since you are into a real estate franchise company, you should be completely aware of the approximate amount that you should invest to get started. This is true since you are planning to be affiliated with a big name when it comes to real estate business.
Similar Articles
Earning from being an affiliate should never be a worry since you are associated directly with a trusted name that has established its reputation for countless decades now. Getting more information about their franchising opportunity should never be a problem as the company would require some of the common information from an interested applicant and they will immediately provide all information needed for a franchisee to get started.
You will be provided with the disclosure agreement document that will provide all the highlights in the franchising opportunity from the company. This will already include the following:
Costs
Expenses
Commitments
Each will include all the relevant information about getting a franchise and how you can actually prepare your finances in getting a smoother processing of the franchise. The franchise opportunity is open for US residents as well as international residents who are planning to put up a Sotheby's International Realty Franchise in their location. Do visit their site to get more information for the franchise opportunity.
Recommended Articles
How to Start a Real Estate Investment Group
If you want to be involved in a business, you will need a capital for it. This is the common problem of aspiring business individuals as they do not have sufficient funds to be involved in any ventures. Thus, you will need to start an investment group. Here are some of the essential facts about starting a real estate investment group.
Starting Real Estate Holding Company
Are you considering starting a real estate holding company? Don't stop learning about this type of business because you can use all the learning in venturing in this kind of commerce.
Comment
Categories
Popular Articles