Setting up a Drone Photography Business
UAV technology promises the possibilities of making money with drones. Creativity and passion only need to be kept in mind. Even passion is already enough in turning it into a lucrative business.
Facebook
Tweet
Google Share
LinkedIn
Pinterest
Email
Reading the ways to get into the drone business is a good start of venturing in this kind of business. A few of the common drone business opportunities here can help you make money in the long run.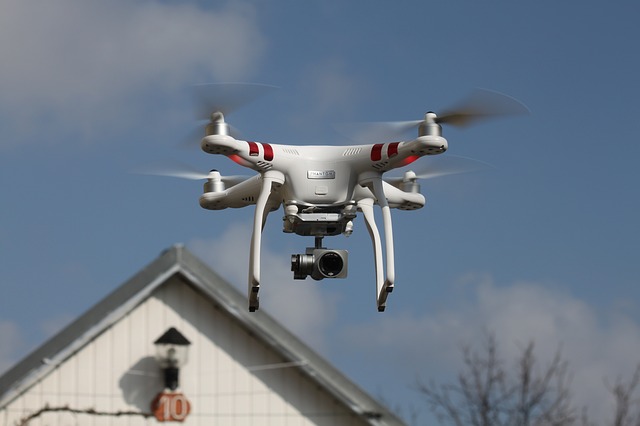 Sell Footage and Aerial Photos
Sell the aerial photos and videos to people as the demand of photos taken using drones are in all-time high. In fact, drone photography is a profitable and good business to venture. It is also becoming popular these days. In doing this job, having a drone that is fully equipped and supported with quality camera and gimbal is essential.
This is capable in making high-quality and clear aerial photos and videos. Moreover, a drone that is fully equipped with GoPro camera feature can be used. This is enough when it comes to taking 4k ultra high-definition videos. This is also suitable to be used for both indoor and outdoor footage.
The very first option to consider when it comes to this business is to search for unique and attractive places like the natural and outstanding beauty with tourist attractions, nice landscapes and popular landmarks. Customized aerial footage and photos could also be taken by order.
Similar Articles
Another unique way to earn money by way of aerial footage is by launching a YouTube channel. Post all those videos captured by the drone. The drone footage could also be published on the channel. One could also become a member of the partnership program to start earning money online.
Watch the Video to Find What Drone will Help you Get the Best Pictures for you
Start a Private Company to Offer Aerial Surveying Services
Small drones can be used to take photos of terrestrial places that are impossible or difficult to reach. They also have their great flight capabilities and they are remotely controlled. Thus, they are just suitable for aerial surveying purposes in difficult areas. They are a form of replacement for helicopters and for aircrafts used in surveying.
Aerial surveys have their series of applications in various fields like digital mapping, topography, feature recognition, archeology, GIS applications and more. Professional organizations are always in need for aerial surveys. This is an opportunity for one to open a company and provide services in matters concerning aerial surveying.
Aerial Wedding Photography and Videography
Wedding videography and photography is a profitable and popular business. In addition to that, it is a very competitive field. Therefore, it can be an effective way to make money with a drone. Offer only unique wedding photos and videos that are taken from a different and unique perspective. Outstanding photos are actually demanded by couples for their weddings. These are a simple reminder of the great day that will last in mind and heart forever.
Promoting Your Aerial Photography Business
You can promote all your drone photography services using a website. Hire a web development agency to get a website running as soon as you are ready with your drone photography business plan. You can list the drone service rates on your website.
Recommended Articles
How to Manage a Photography Business
Do you own a startup photography business or already operating one for a long time? Managing a photography business gives the owner the challenge of generating high revenue. This article explains how you can reap high revenue in just a matter of several steps.
Starting Your Own Sports Photography Business
Is starting a sports photography business your ultimate dream? If so, considering this article can help you through the steps on how to start your dream business.
Comment
Categories
Popular Articles