Opening a Drum Shop
Individuals' love and passion for music pave way for the increase in the demands for musical instruments. Drums are one of the frequently bought musical instruments these days so lots of business minded individuals grab this profitable opportunity to start their own business. Opening a drum shop can be a lucrative venture but be reminded that you can only get the best profit from this business if you started it right.
Facebook
Tweet
Google Share
LinkedIn
Pinterest
Email
Opening a drum shop requires lots of planning and hard work and of course you need to deal with so many important things during the course of your pursuit. Good thing is that there are helpful tips that can help you make the entire process of opening a drum shop easy and manageable.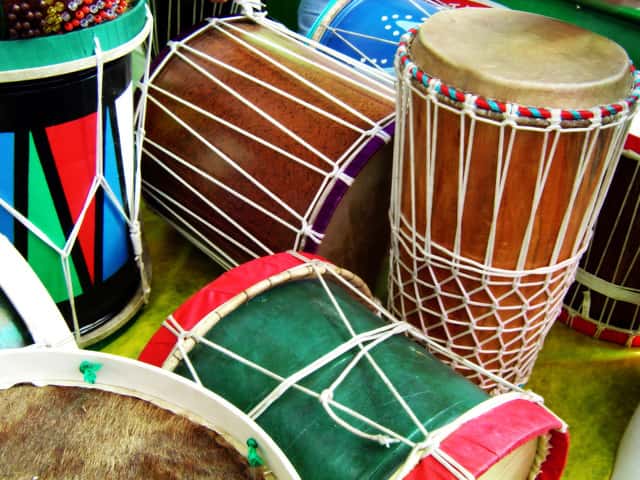 Get Planning
Your comprehensive business plan is the most vital component which served as the main foundation of your entire business venture. A detailed and well-written business plan will ensure your drum shop will run smoothly and methodically. Business plan is also an important necessity especially if you want to attract financing or funding. It is also needed if you are looking for business partners or investors. Aside from creating a solid business plan, you also need to ensure that everything will be executed properly. The most comprehensive business plan and proper execution are vital to your business's success.
Complete Licensing and Other Legal Requirements
When opening a drum shop, you need to complete your shop's licensing, tax requirements, insurance and all other legal requirements. You can visit your local clerk's office to get your business license and ask about other permits required when opening a drum shop. In this phase, you can also seek help from legal expert or business lawyer.
Similar Articles
Site Selection
Location of your shop could mean the big difference between failure and success. You therefore need to choose a site offering natural foot traffic and good visibility. You can work with a professional real estate agent for this expert can help you choose the best spot for your shop. With the help of real estate agent, it would be easier for you to decide on the location perfect for your business needs. You can consider taking a tour first around the location and look over other potential spaces, amenities and features. For your drum shop, choose a space with ample interior room to accommodate your inventory.
It would also be a plus point if your location has good parking and lighting if you plan to showcase your drums. It is also an advantage if you can put up a small yet decent office for the administrative tasks. As soon as you have chosen the perfect location, do not forget about prominent signage for you drum shop. Another piece of advice when opening a drum shop is to ensure that you are the only drum shop within the vicinity to ensure more customers coming to your shop.
Finance
You will have to arrange the required funds from your savings or from a bank as a loan. You can also explore the option of investors, those who will invest and remain as a sleeping partner. You can take loans from friends and relatives if you are short with few thousand dollars.
Supplies
When opening a drum shop, it is essential for your shop to offer fantastic range and good varieties of drums that customers can choose from. Stock array of drums that come in different types, styles, designs and price tags to suit every need and budget. You might also want to consider investing on drum accessories to go with the drums to ensure that customers can get everything they need from your drum shop. The more varieties you offer in your shop, the more customers you can attract.
You need to keep these four helpful tips in mind when opening a drum shop. You also need to play close attention to your staff. Your staff needs to be knowledgeable about drums to ensure that they will be able to cater to the diverse needs of customers and give them what they exactly want. In the outset of your business, it also pays to be involved in music-themed events in the community. If you strive hard to establish your drum shop as a reliable source of music instrument individuals can view it as such. Remember that since you are just starting on this business venture, visibility matters. The more you and your business are involved, the more visible your drum shop will be.
Managing Employees and Stocks
Hiring and managing staffs is not an easy task at all. You alone can't run the store if you don't have family members to support you and handle some of your responsibilities. If you have to hire employees for your shop, then publish the ad in job sites and craigslist. You have to find reliable and experienced people to work for you so be vigilant on that. After hiring give them proper training and make sure they report you on time.
Keep a track of your stocks otherwise that will cause a problem for you and your customer might find other shops more reliable against yours'. Train your employees to maintain the stocks properly.
Marketing
By just opening a shop doesn't complete your responsibility of profitable business owner. You have to aggressively market your store at every possible places for better awareness. The more people around your locality know your knife store is sure to bring more people to your store. Once you are done with the opening of store then put your time and money in marketing. There are several ways of marketing so go through these tips.
Recommended Articles
Becoming a Music Teacher
To learn how to become a music teacher the best thing that you should do is to enhance your talent and educate yourself. You don't become a teacher without acquiring knowledge to share.
Easy-to-follow Tasks to Start Your Musical Business
Do you want to cash in the profitable business of starting a music repair shop? You can definitely start one music repair shop to make more money. Read this article and it will guide you to know the basic foundation of how to set one.
2 Comments
Comment
Categories
Popular Articles