How to Open a Massage Shop
Working as a massage therapist is truly a good and rewarding career. And by your own shop, the rewards can be taken to a higher and newer level.
Facebook
Tweet
Google Share
LinkedIn
Pinterest
Email
There are financial rewards that can be taken from the business as long as a few things are considered in mind before opening it. Do you want to know all about how to start your own massage business?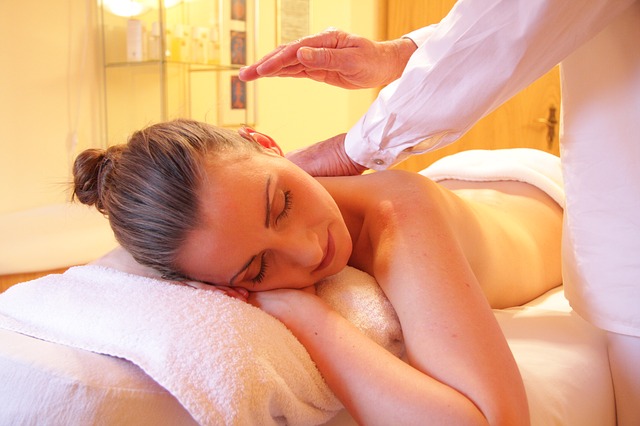 Training and education
Real time experience
Planning, budgeting and financing
What to offer your customers
License and registration
Supplies and setup
Employee and training
Opening and promotion
Marketing
Retaining customers
Profit and taxation
1. Training
Are you properly trained for massaging others? Are you a professional massage therapist or have some kind of expertise in said field to give the services? If you don't have adequate knowledge and expertise then get yourself trained before opening a shop. If you are completely planning on hiring people and manage the shop then you can skip this step.
2. Experience
It doesn't matter whether you do the job or hire people to massage for you but having some real time experience from a massage parlor will definitely help you on running a massage parlor.
Similar Articles
3. Budgeting and Planning
You can do almost nothing if you have no money to invest in this business. This business needs money so either you invest or find someone to invest in your startup. With a good business plan and proper budgeting, you can get loan from banks and find some investors to invest in your business.
4. Determine the Types of Massage Services to Offer
Due to the reason that a massage shop is known to be a lucrative business for any entrepreneur, this can simply provide an opportunity for anyone. Even a health care professional or a massage therapist can work and manage the business well.
In connection with this, on top of the tips to follow in opening a massage shop is on determining the services to offer. There is a need to decide on the types of massage therapy to offer to valued clients. You also need to understand that there are different massages styles that can be learned on. It is also good to know that massage therapists usually learn two to three styles of massage. If you need to learn few of the tricks then here are some to follow.
Others are also focusing on one massage style and are specializing more in it. When you have learned more styles of massage, you'll have an increased number of clients in the near future. There are simply a lot of options for you to focus on for you to best serve your clients.
And as long as you are fast in learning a new set of skills, this can benefit you in the long run. It is also best suggested to decide on taking on a partner. Your partner can help you out in offering these varied massage services. Better yet, contract any other massage therapist to help fill the role. Especially if you will start a big massage shop, you can expect of a heavy workload.
5. Register with a Reputable Massage Association
Included in the top tips to consider in opening a massage shop is registering with a reputable massage association. Good news, there are lots of massage associations that can offer a lot of benefits to their members. They mainly represent the massage industry and they are after ensuring their interest. They are also ensured of being represented in the industry. This is also their one way of ensuring that the profile of the industry is being improved. Associations may have their various levels membership from where starters can choose from. This will also depend on circumstances and educational level and what one wants to gain from being a member.
Apart from it, there are associations that present their educational requirements for all starters. They are actually doing it in ensuring that members are valuable and useful in the industry. Other benefits of registering in a massage association include of support service, professional indemnity and access to rebates from health fund. Some members also benefit more from directory listings, journal descriptions and many other benefits.
Choose a Business Name and File the Incorporation Documents within the State
The next tip to consider is on choosing a business name and conducting a fictitious name. Better to search for a name with the state agency or county agency. Of course, this is the agency that is in charge of registering business names. You may request for an assumed name or fictitious name application right from the government agency. You should complete it and register the name of your massage shop. If you are from USA and Canada then here is the government site to find a suitable name and register with your respective state.
After doing so, filing the incorporation documents within the state is the next best thing to do. You may opt to visit the secretary office of the state for more information about the incorporation documents of your massage shop.
6. Choose a Location for the Massage Shop and Furnish It
The location still plays its essential role in starting up a massage shop. The technique is on searching for the right location with a lot of customers. There is a need to determine the area that is central to all of your valued customers.
When you choose a location that is closer to potential customers, you will take the advantage of potential earnings from your shop. After you have settled with the right location, you need to fully furnish it by paying attention to the lighting issue and the options for a relaxing and ambient sound. There must be good and soft background noises including soft-spoken birds and water that calm and relax all of the people around. These can simply add up to the dimension of the massage shop.
Better to add up a standard reception area wherein the customers can stay while waiting. If your massage shop will provide for its medical feeling or will be more clinical, you should not add for drapery or pillows. Choose for furnishings that are best in giving a relaxing and soothing feeling among customers.
7. Employee Training
Massaging is not a joke, you will be dealing with others' health so be serious and have your employees well trained about it. If you want repetitive customers then ask your employees to handle them properly and initiate one-to-one relation with them. This will be a steady income for you. Handling serious or emergency issues can be tricky so prepare your staffs for that.
8. Opening the Store
You should have a grand opening with maximum exposure. Opening day will get you maximum number of customers so get your promotional activity lined up for that. You should continue to have promotions going on for a week or two so that people missing the opening day can turn out over the weekends.
9. Marketing
It is a vital part in any business. If you have a good marketing plan then you are bound to have better ROI. Work with professionals to get a well written marketing plan and invest on it. You will notice the returns coming in accordingly.
10. Retaining Customers
This is very important for any business. If you manage to have a better returning customers then you got the right key to success. Try building up relations with them, put them on regular promotional activity to make them come to your shop again and again.
11. Profit and taxation
Finally, you are at a point where profit and taxation comes into the picture. You should have good amount of profit after your expenses to keep running the business. Check your books regularly to maintain it properly. File tax on time to keep you away from unnecessary hassles.
Recommended Articles
Getting a Massage License
A license is required in most professions, the reason why you have to know how to get a massage license for you to practice the job.
How to Become an Infant Massage Instructor
Are you a parent or a healthcare professional who is a proponent of the benefits of physical touch to babies. You might like to get into infant massage training and teach others the skill as well.
3 Comments
Comment
Categories
Popular Articles