How to Sell Fish
Fish selling is one of the in demand businesses of today. It can easily generate profit. In this article, learn some ways to enhance your selling skills.
Facebook
Tweet
Google Share
LinkedIn
Pinterest
Email
If you are still searching for business venture, this is an opportunity to engage yourself.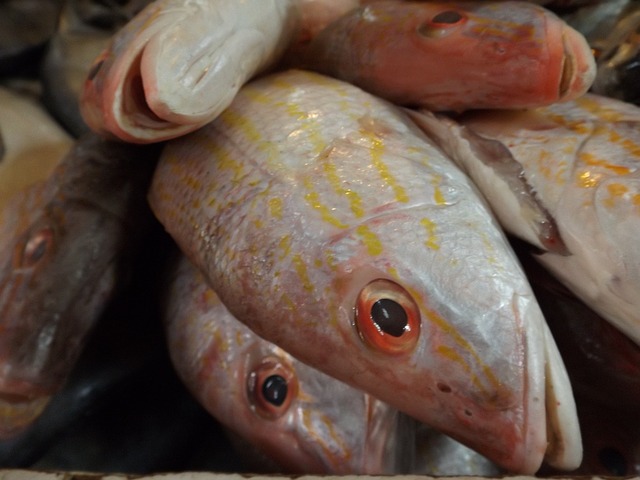 Our country is blessed with natural resources like fish and thus makes your business more profitable.
Ways on How to Sell Fish
Initially, it is very essential to know whether the supplier of the fish is legal or not. Some suppliers do not have an authority and do not follow the local regulations. Secondly, choose the fish you particularly want to sell. It is necessary to choose those fish which are usually in demand. Through these, you may prepare the suitable aquariums. Third, make sure that the fish supply is stable. Customers, in general, always search for the fish they want. Fourth, make sure that the fish you are selling are healthy and associated with a reasonable price. Lastly, since the business is new, better start locally.
Selling fish is not too hard to manage. It requires an accurate management and of course proper utilization of the business assets. To add more attraction to your store, better put some tarpaulins and other attractive designs suited to your business ventures. Through these, people will be familiar to the store. It is also necessary to have a good and pleasing store. In choosing the location of the business, better consider the different aspects of your business. Put your store to the place that can easily be located by the people. With regard to the ambiance, fish in the aquariums must be properly placed and organized. Its internal and external outlook reflects the stores progress.
If the selling store is quite big, you need to hire an assistant which has knowledge to your business. This will be of great help to your selling strategies. Knowing the different characteristics and behavior of the fish is also an asset to the business. Some customers ask about the fish and eventually you can immediately recommend the best fish you have. Suggestions or giving opinions to the need of the customers promotes a friendly relation between the buyer and the owner. Good services given to the customer must also be considered.
Treatment to the customers also plays a major role in your business. Regular customers, on the other hand, must be valued. Every customer must be treated in a nice way and therefore must be provided with the best assistance you can give. Always bear in mind that customers are the key to have a successful business. They are the major reasons why your business exists. As long as the demand for the fish is high, your business will be profitable. Just always be optimistic in whatever you do. In addition, provide some promotional deal to customers. Through this, customers will patronize your fish.
2 Comments
Comment
Categories
Popular Articles