How to Promote Your Jewelry Business Online?
A jewelry business is a good venture to pursue online because of the profit and fun of selling jewelries. The possibilities are endless in adding items to the product line for customers to see. Nevertheless, following a few simple tips on how to promote the jewelry business online is a must.
Facebook
Tweet
Google Share
LinkedIn
Pinterest
Email
Marketing a jewelry business online requires following easy and simple hacks. The struggle on how to spread the word is not anymore a big issue through social media efforts that help in branding. Below are the tips on how to promote your jewelry business online.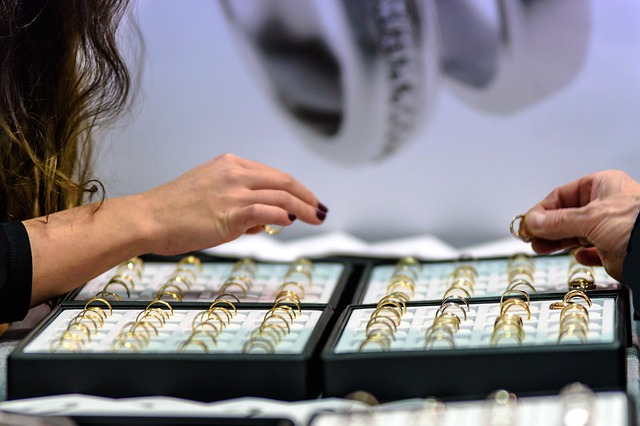 Make Creative Displays of Jewelries
Even if the fact remains that the business is online, it does not necessarily mean that a jewelry display is not anymore needed. Craft shows are an opportunity to showcase the online jewelries. Attend all these shows and then bring only the best seller jewelries. It is also best to make use of creative display that will make the jewelries unforgettable. Never just settle with conventional display stands and trays. Do-it-yourself displays are the best in portraying the right personality. In addition to that, customers will highly appreciate all the efforts.
Never forget adding tags on the pieces with the website including social media accounts. Show only pieces that will attract their interest. This will therefore push them to check out the online jewelry site.
Similar Articles
Join the Selling Groups on Facebook and Blog About the Business
Joining a Facebook Group is an easy and great way to attract followers and online fans. Nevertheless, before posting about the business, reading on all posts is essential. Know the usual topic and tone being discussed, don't forget to go through the group's rule and regulations. After an owner has become comfortable with the group, he or she can engage and go ahead in the competition. Later, the owner can mention the business and the products to offer. This will also be when the time is already right. It is also essential to comment on the posts of other businesses that are a part of the group. Start with a friendly conversation and handle bad reviews and bad comments without being rude.
After doing so, blogging about the business by writing about the products is the best way to spread the word. Talk about the personal experiences and the ways that these jewelry pieces changed one's life. Make it more appealing to the jewelry customers. Better yet, include photos of customers who wear the pieces.
Even posting on a regular basis is also essential. If one always pauses on a break, the readers will then lose their interest. There must be a separate page for reviews and testimonials that is an effective way to get the interest of customers.
Market the Jewelry Business on Personal Social Media Accounts
Marketing the jewelry business on personal social media accounts is necessary. Nevertheless, it must be done in a moderate and accurate way. Never be a hard-selling and annoying business owner. Ask family and friends to share their post about the products. Concentrate further on Pinterest and Instagram as these are visual marketing giants.
Recommended Articles
Starting a Vintage Jewellery Shop
Having a vintage jewelry business is a great way to earn money while enjoying what you are doing. Think of the things that you will need to achieve the success you've been wanting for in your vintage jewellery shop.
How to Open Your Pearl Jewelry Store
How to start a pearl jewelry store or any business for that matter does not happen by accident, everything is a combination of a good business plan coupled with your determination and hard work.
Comment
Categories
Popular Articles