How to Open a Mannequins and Fixtures Store
To open a mannequin and fixtures store one must first be knowledgeable with regards to the different types of mannequins and fixtures.
Facebook
Tweet
Google Share
LinkedIn
Pinterest
Email
Research on the available suppliers in the market is helpful in giving you a better insight on the business.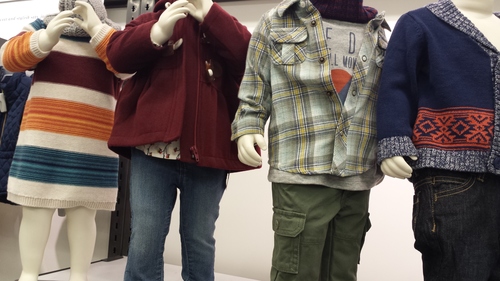 There are several different kinds of mannequins and fixtures available now a day ranging from the basic stand alone mannequins to those animatronic cyber mannequins with moving parts. In starting your store you must first consider what you want to showcase and feature as your main selling products. Research more on the types of mannequins and fixtures you may want to sell. Take note of the price range and make sure that everything fits within your chosen budget.
Aside from getting to know more about what you are selling, it is important to have a firm grip on the business side of it as well. Seminars, classes and schooling will help you learn more on how to develop your business and managerial skills. You may also want to visit some other stores of the same type to gain not only hands on experience but also learn from other business owners and experts. Contacting and visiting suppliers will also give you more insight on the business you are about to tackle.
Take note of the area in which you plan on starting your business. There are usually standard sizes of mannequins and it is essential to make sure that these fit in your store, so consider the sizes of all the doors and the space that will flow between objects. Before all this however you must consider how you are going to pay for the place, location and stock. There are several financial firms that may be contacted if you lack cash on hand, just make sure that the amount you plan on loaning is within your payable capacity since you would not want to drown in debt if worse comes to worse. Always start small, once you test the ropes on your business skills you may then think of expanding your capital.
Allocate a budget once you have made up your mind on where to put the store and what to put in it. Write down all your needs and contact all available suppliers to get the best deals. With this type of job it is best to know someone already in the business for guidance, especially if it is your first time to start such a business.
The tools and materials in the store depend on your budget capacity as well as your know how. If you cannot fully stock your store with the best of high end gadgets it is wise to keep partnerships with other businesses in the field so if the product that the customer is looking for is not readily available you may refer them to other options or businesses. Partnerships also help you since you may be able to garner a commission, depending on the agreement you set.
Once you have your store up and running and fully stocked with items, you may now think of promoting your store through advertising. Usually the most common and cheapest form of advertisement is to post it on the internet. The internet news will spread like wildfire and you will be able to get the word around that you are opening a store. Other options include fliers, ads in local newspapers, radio shows and TV advertisements. Since you are only starting your business however, it would be best not to invest too much on the expensive forms of advertising.
Comment
Categories
Popular Articles