How to Open a Bread Store
If you want to open a bread store, you will need to plan things out in advance. There are different aspects that you will have to address and with the plan, you can accomplish the required tasks.
Facebook
Tweet
Google Share
LinkedIn
Pinterest
Email
Find an ideal location, hire employees, and get licensing. Produce only quality and tasty products.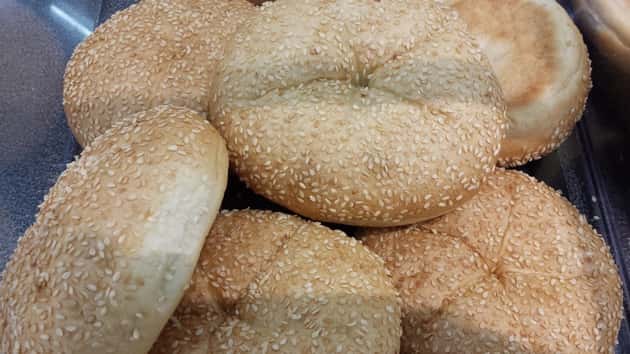 How to Open a Bread Shop
Breads are well loved by people. It is great for breakfast as well as for snacks. If you know how to bake bread and pastries, this is your chance to open a bread store. You must begin with a plan and in order to create a business plan, you have to conduct adequate research. Among the things that you have to address is the design of your bakery, the space, how you will manage it to ensure profitability, production planning, and the licenses you must obtain. Once you've gathered enough information, you can now work on the plan.
The plan will cover different aspects like marketing, management, and financials. If you don't have enough capital for the business, you have to create a financial study with realistic projections. The plan will serve as your key to getting business loans from potential lenders. After you've secured the loan, you can now look for an ideal location for the bread store. Determine the products that you want to sell. You can sell different kinds of breads and if you want, you can also place 1-5 small tables inside the bread store and offer coffee. All the breads inside the store should be fresh and should have extended shelf life.
Staffing, Licensing, Etc.
Hire the needed employees. Since you're just starting out, you will need to limit your employees and offer the right salaries. If you have several employees, you can also get workers' compensation and general liability insurance to protect your personal assets. You have to ensure that the production area meets the requirements of the local health organization. You also need to apply for a business license so that you can operate a legit business. Apply for the utilities and a phone line. Remember that you will have to keep the communication lines open so that your bread store is easily accessible.
Once you've addressed the different aspects of the business, you can now open the bread store. Prior to the big opening, you will have to advertise the business thoroughly. Send out flyers and business cards to promote the business. Through word of mouth advertising, the bread store business can easily become popular. Ask your friends and family to spread the word about the bread store. Always produce quality, attractive, and tasty products. If customers love the taste of your breads, they will surely come back every now and then. Repeat customers are what you can expect if you sell great tasting breads.
2 Comments
Comment
Categories
Popular Articles