How to Buy Wholesale Clothing
Clothes are one of the essential needs of man. These are the things that keep them warm during cool weather and protect them from the biting heat of the sun. This is the very reason why the clothing business is definitely one of the most lucrative ventures these days. Wholesale buying of clothes is one of the easiest ways to earn an extra income.
Facebook
Tweet
Google Share
LinkedIn
Pinterest
Email
If you are interested, you must know how to buy wholesale clothing.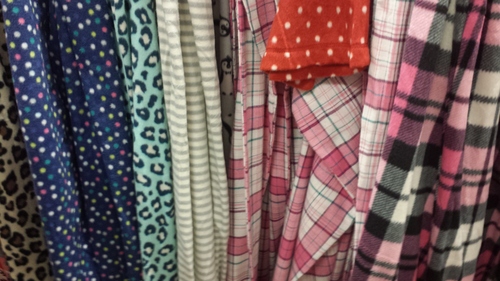 Many business-minded individuals will surely agree that buying wholesale clothing can be a good way to earn some profit to allow you to make some living. But, just like any kind of ventures in the business world, there is much more to running this kind of business than simply buying for low and selling a little bit high. There are some things that you must be aware of before you sell wholesale clothes.
Starting Your Business
Before you buy any clothing items, you must first have your tax identification number. You can visit the IRS website to apply for an ID. This ID will help you open your own account in a bank using the name of your business and it will also be a easy way for you to have your business and personal income as two separate entities when the time for taxpaying comes. Also, majority of the wholesale vendors of clothes will ask for your tax number whenever you buy for them to steer clear of illegitimate transactions.
Obtaining Your License
Most of the buyers and sellers of wholesale clothing sell these items in a number venues and not solely online. You can surely buy wholesale clothing from festivals, flea markets, local stores and even fairs, yet you will still be asked to present a license. You can apply for the official website of your state or you will be offered an application form that is downloadable.
Buying and Selling Wholesale Clothing
When you have already settled the paperwork for your business, this is now the perfect time to shop for the wholesale clothing that you will sell. Picking the correct products will mean business success so make sure that the products that you will sell are of interest to you. For instance, if you are into sports, you might want to sell sports clothing. Since you yourself love the products, there will be genuine enthusiasm to sell them and you will be positively driven to do so.
Drop Shipping
After you have brought wholesale clothing, you can make some profit if you sell them through drop shipping. This is a technique where you are expected to advertise so that you can have your products sold. Most people know achieve success here through the help of eBay while some have their very own websites. The seller will close the sale and have the distributor notified to have the item shipped to the address of the customer. The item will be shipped by the distributor to the customer with the use of the actual address of the seller. This is a system that helps sellers to endorse many kinds of merchandise goods without the need to have a warehouse.
39 Comments
Comment
Categories
Popular Articles