How to Buy Batteries in Wholesale
If you wish to purchase batteries in large quantities, then you need to know as to how to buy batteries in wholesale. Check out the discount they offer you on bulk purchase, batteries should be fresh.
Facebook
Tweet
Google Share
LinkedIn
Pinterest
Email
They must also replaceable if any wear and tear is found. Buying batteries in bulk saves lots of money and time and is considered convenient too.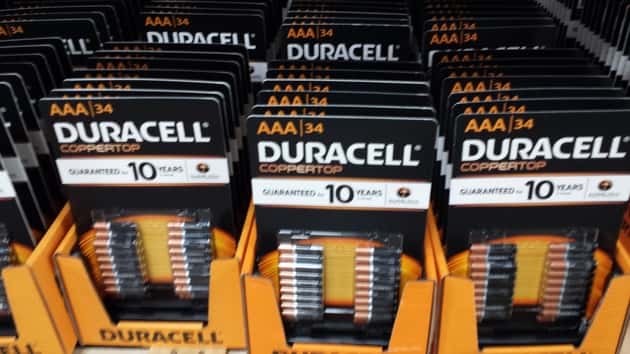 Buying batteries in wholesale not only makes it a convenient buy but it also saves your time and money especially if you are running a business.
Buying Batteries Online
There are various online websites which offer you batteries in wholesale. You can certainly check them for your pricing and estimates. Many of them offer you with a big discount if you purchase in bulk. You can directly contact them through the phone or you can always post your query with regard to pricing and other quotations. However you have to also mail them in detail about the product you wish to purchase, the number of items you want to purchase and the address where it needs to be shipped. This way you will get a detailed view of the information.
Some of the websites accept credit cards while with others you can open a corporate account if you wish to purchase in the future too. A number of these online battery stores provide you with an effective web interface where you can check out the bulk pricing and the discounts being offered to you without wasting much of your time.
Things to Check before Buying
However you can also buy batteries in wholesale from wholesalers or dealers where you can physically verify the product. These come with a high level of customer care service and are ready to help you understand each and every minute details. But it is very important for you to check the reputation of the company before you buy batteries in bulk. Make sure they are offering genuine and fully guaranteed batteries. It is essential for you to check that the batteries you are receiving are fresh.
You need to know the type of battery you wish to buy and the purpose of the same in order to make your purchase easier. There are different kinds of batteries available in the market today meant for diverse needs like specialist batteries, hearing aid batteries, rechargeable batteries and so on. In some of the stores you have to order them before hand if you are buying in bulk. The orders can be fully tracked and most of the companies are ready to listen to the complaints of the customers in case of delay in the orders.

1 Comment
Comment
Categories
Popular Articles