Growing Oranges for Money
Growing oranges for money may seem to be a daunting task and indeed the art of starting an orange farm requires patience and a basic knowledge in planting and maintaining orange trees.
Facebook
Tweet
Google Share
LinkedIn
Pinterest
Email
To help you in this journey, here is a short introduction and some basic information in growing oranges.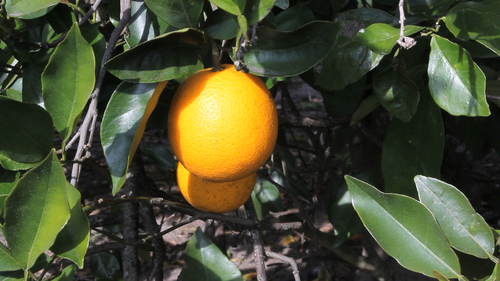 Growing oranges for money requires patience and knowledge in the basic skill needed for planting, cultivating and maintaining orange trees. Certain factors need to be taken into consideration before growing orange trees and starting an orange farm. Not only growing oranges take years to bear fruit, the right kind of soil, climate and irrigation must be observed for optimum results. To give you an idea of what to expect in growing, here is a brief introduction of the basic process in starting an orange farm.
The first thing to consider in planning an orange farm is the climate. Most citrus trees require a tropical or warm climate. The same goes true for oranges as orange trees tend to die during the cold season. It is thus vital to find a location where the climate is tropical or subtropical. Finding the proper kind of soil is also one of the key factors in planting orange trees. These trees must be planted in soil with good surface and internal drainage. Surface drainage means the ability of the soil to prevent water from staying around the tree whereas internal drainage is the ability of the soil to absorb water downwards. This is important as orange trees should not be soaked in water. To test if the soil has proper drainage, dig a hole one to two meters deep and see if the water drains after 24 to 36 hours. Also make sure that the acidity level of the soil is not more than six to eight ph.
It is also very important to consider the natural landscape of the land area you are considering in starting your orange farm. The landscape, slope, wind direction, and sun exposure are only a few things to consider in spacing your orange trees. The space between trees and rows are important in terms of absorption of sunlight, water, air and easy access of labor and equipment.
There are varied ways of planting these trees. The preferred way is the use of seeds but this takes years before it bears fruit. Plant the seeds where the soil has already been mixed with compost and organic material. Make sure that the area gets much sunlight and water. Put mulch to conserve water. Water the young tree two to three times in its first week and once or twice in the succeeding weeks. It is important to keep the area of the orange trees free from weed for their continued growth and healthy development.

53 Comments
Comment
Categories
Popular Articles