Farming Corn for Money
Corn can be used as food, and as raw materials for the manufacture of fuel, alcohol, and essential chemicals. We have a guide for you if you are interested in growing corn commercially. Find out the basics of corn planting and be led to resources that could help you start a corn farm.
Facebook
Tweet
Google Share
LinkedIn
Pinterest
Email
Corn is the most widely grown crop in the U.S. and the rest of the world. Corn comes in different species and subspecies.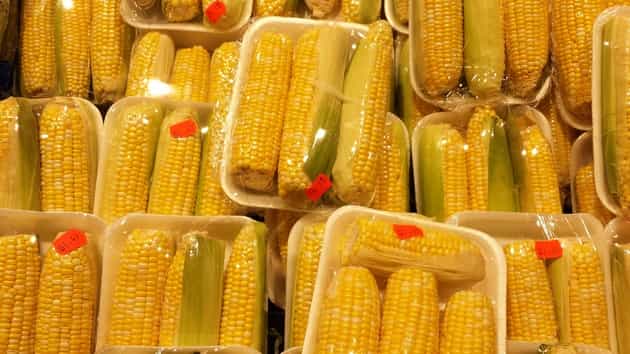 It is used in a variety of ways, particularly as food – as a vegetable, source of starch, and ingredient for animal food products, among others. It is also used for the production of biofuel, and chemical products like ethanol and as a source of cooking oil.
Corn Farming Basics
Corn is grown by planting seeds in clusters directly in the soil during springtime. They are planted in hills, in furrows or rows. For optimum growth, recommended rows and seed spacings must be followed (2 to 4 inches apart for seeds). Planting a crop twice or thrice in one season is recommended to ensure a continued harvest. Watering must also be done, possibly through irrigation for large farms and where the moisture content of the soil is low. Corn needs enough water, particularly during pollination time. But care should be exercised so that water doesn't flow in the tassels as this could wash down pollen needed for fertilization.
Corn is a heavy consumer of nitrogen and could well use fertilizing three times during its development. It also needs weeding and protection from pests and insects, whose destruction can significantly affect yield. Crop rotation and the use of hybrid corn varieties are recommended to make the crop more resistant to pests and diseases. Crop rotation is also recommended as planting the same crop successively decreases yield. It also increases fertilizer needs in the next cropping.
Similar Articles
The maturity of the corn depends on the corn variety and the amount of heat the ears receive from the sun. Generally, it matures two to three months after planting. Harvesting for small crops is done manually, but for large crops, corn ears are harvested by mechanical pickers. Afterward, a seller removes the kernels from the ears. After drying, the kernels are stored in bins.
Income Loss Protection for Corn Farmers
As corn, just as any crop, is subject to risks, corn farmers are better off putting some measures to protect their income from losses due to adverse weather conditions, fire, insects, plant diseases, animals pests, and failure of irrigation system. A farmer can even protect his income in case projected and actual harvest prices differ. Visit the website of the U.S. Department of Agriculture for risk management programs available.
For updates on policies affecting the corn industry, visit American Corn Growers Association.
Recommended Articles
Ideas on How to Start Kapenta Fish Farm
Kapenta fish farming is a commercial livelihood that requires good research and ideas to be able to prosper in this business venture.
Guide on Jatropha Farming Business
Jatropha farming business might take some time before it is established. However, the crops are good for long term, so it can provide sustained profits to you.
181 Comments
Raghunath Natarajan
Startup Biz Hub - Advisor (Staff)
Comment
Categories
Popular Articles