Backyard Poultry Farming
Starting a poultry business is definitely one thing that can give you a lot of benefits. Good poultry business means a steady flow of incoming cash. This is the very reason why a lot of us today choose to start our own poultry business.
Facebook
Tweet
Google Share
LinkedIn
Pinterest
Email
If you want to start one of your own just inside your premises, it will be a nice thing if you are well versed when it comes to the aspects of backyard poultry farming.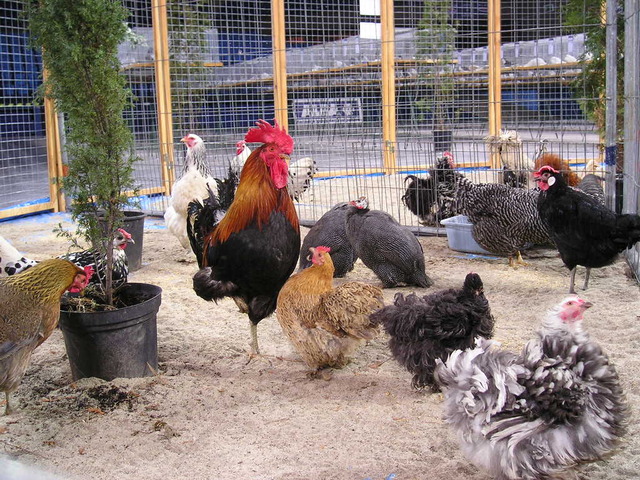 Lately, the business involving poultry products is becoming a lucrative venture. The need for both meat and eggs has reached the sky simply because there is an increase in the different ways of using chicken eggs and meats in developing new products. This kind of market usually ranges from the meat shops, plants in food processing, hotels, restaurants, local market or even your neighbors within your community.
Why Start a Poultry Farm in Your Backyard?
The first reason why it is good to start your own backyard poultry farm is because it can help a lot in reducing the family expenditure of families when it comes to specific food items. It is also a good happy, a thing that will occupy you. It is also a good means to fill those gaps which cannot be covered by your regular paycheck. Family integration can also be achieved since tasks can be equally divided to the members of the family, involving each more and making the whole load much lighter. Backyard poultry farming is also important for the unemployed individuals since it can be a nice avenue in earning some dollars. And lastly, since it is located just in your backyard, you can attend to it easily on a schedule that best suits you.
Initial Steps in Poultry Farming
It will be helpful if you can ask a few questions in hotels and restaurants and find out how they get their supplies and inquire if your stocks can also be included for some occasions. Start good relationships with butches and ask your friends if they have connections to a market which needs the supplies.
Chicken Types
Now that you are aware of the market where you will deal with, this is now the time to decide on the specific number as well as type of the chickens that you will be needing for your farm. In case that you choose a market that needs eggs, it will be advisable to breed chickens that lay eggs. If the market target is more interested in meats, you will then need chickens that have good meats. There are chickens which produce meat better as compared to eggs and vice versa.
Space Consideration
Another thing that you must not fail to look into is the available space that you have in your backyard. This will serve as your guide in deciding on the size of the coop that you will build. You will surely not want to have a chicken coop that is overcrowded. Check out other farms for you to have a better insight on the coops' sizes.
82 Comments
Comment
Categories
Popular Articles