Starting Artificial Flowers & Trees Rental Business
If you want to start your own artificial flowers and trees rental business, you need to identify the services that are not yet offered by your competitors.
Facebook
Tweet
Google Share
LinkedIn
Pinterest
Email
Aside from rental, you can also consider selling such products. Find a reputable supplier now and engage in this kind of business. With a business plan, you will surely succeed.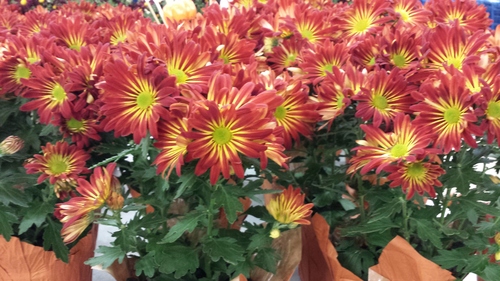 Great Ideas
Flowers and trees can make the surroundings very beautiful. A lot of people love to grow flowers and trees but not all of them have the so called 'green thumb'. Because of this, it would be best to sell artificial flowers and trees. You can sell the artificial products and do rental business at the same time. Flowers are required in different occasions like birthdays, weddings, and anniversaries. In some places, artificial trees are required and are also often used in special programs. You can expect to have a large market for this kind of business and you should be equipped with the right knowledge. Aside from that, you can also make things easier by preparing a business plan.
Finding a supplier can be hard at first but if you talk to other business owners (preferably those located in another area), you can get references. You can also use the internet to locate reputable suppliers of artificial flowers and trees so that you can easily order the needed products. Now that you've attended to your inventory, you can now focus on your store. You can rent out a building space for the store or you can also purchase one. The latter demands large capital investment but if you think that you can benefit from leasing, this is a better option.
Other Matters
The store should showcase your beautiful artificial flowers and trees. As mentioned earlier, the products can be sold and you can also offer rental services. Having a wide range of flowers and trees can give your customers a lot of choices. Try to have a stock of the most commonly bought and rented items. If there are special orders for the rare items, inform your customers that they need to inform you in advance so that you can also contact your supplier. You also need to hire extra help in the store like a driver and handler.
Start out small and expand the business once you've tested the waters. With a continuous advertising plan, you can surely attract more customers. Make sure that you advertise that you offer rentals for various kinds of occasions. If you want, you can also offer other perks or discounts to attract regular clients. Keep your inventory up to date. Stock enough flowers and trees especially if you've already established a customer base. Success is just within your reach especially if you're determined to reach your goals.
14 Comments
Comment
Categories
Popular Articles