Starting a Personalized Ceramics Business
Personalized ceramics businesses get the interest of those people with tenacity and creativity. However, this is not actually because of their creativity but the money that will be earned in the end. For as long as the business goals are prioritized, the success will be assured down the road.
Facebook
Tweet
Google Share
LinkedIn
Pinterest
Email
Having that creative knack and talent in producing personalized ceramics is a must priority in starting a personalized ceramics business. The good thing is that the market only needs a few start-up costs and entry barriers to be able to start it. Follow a few of the smart ways to starting it.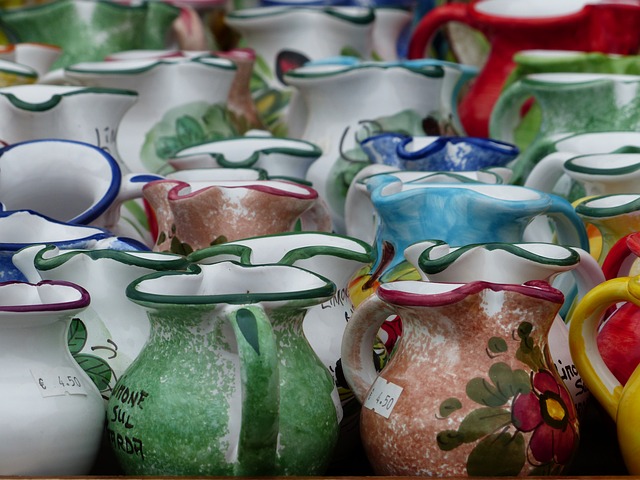 Research First Before Anything Else and Streamline the Lines of Product
You must first assess the demands and the expectations of the market that you want to target. You may as well target the market interested to get personalized ceramics. In connection with this, you must determine if the people will purchase your personalized soup bowl over a machine-made soup bowl.
As per the considerations, you need to make an effort to balance all these. You must also make an effort to identify and research the market that complements your product line.
Rather than creating a lot of product lines at such a fixed price, why not create a limited personalized ceramics line with a price range that balances the sales opportunities? In the event that you like to expand your product line, you must create various personalized ceramics such as plates, bowls, goblets and more.
Similar Articles
Remember as well that, customers would love to have sets of personalized ceramics and not only those individual pieces. You may introduce a complete and personalized dinnerware set such as lunch plate, dinner plate, cup and salad or soup plate that can help boost your sales.
Simply the Entire Production Process
In order for you to minimize defects in the future, you must simplify the production process. Monitor the clay body and glaze formulas including the suspension agents, binds, stains, coloring oxides, dyes and a whole lot more.
In addition, locate your equipments and tools for the best production process possible near the wedging table. The table now also needs to be placed next to the pottery wheel. Electric kilns are also a lot better in producing more consistent and better results.
Sell Smart and Market your Personalized Ceramics Business
Before you start this business, care to think of the smart ways of marketing and selling it. You may effectively market your ceramic wares online or just at your studio. In such a festive event, you may introduce your personalized pots.
In connection with this, an e-commerce website will be a big help for your online storefront or ceramics store on crafts and arts marketplace. There is no need to be shy from using this digital technology in kicking a good start for your personalized ceramics business. However, you must make an effort to manage your online shop in a good and effective way to help boost your personalized ceramics sales.
Recommended Articles
Comment
Categories
Popular Articles