How to Start a Handicraft Business
The handicraft business has been increasingly in demand because of many people who love to personalize their stuffs and tourists who love cultural items for souvenirs.
Facebook
Tweet
Google Share
LinkedIn
Pinterest
Email
This is why handicraft business is one of the most lucrative businesses today.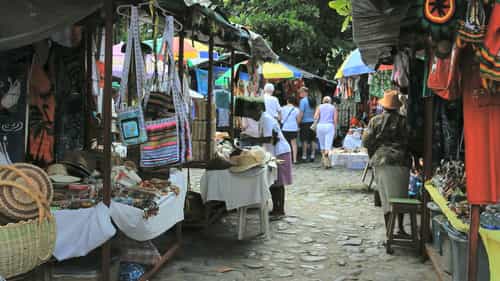 The Demands of Handicraft Items
The industry of handicraft are showing signs of significant growth in the future because there are a lot of people love the idea of having a personalized things with original handicraft items that are mostly functional, attractive, and more affordable than paintings. Furthermore, there are lots of handicraft courses that grant appreciations for the tome, skills, and money necessary to produce such high quality of craft products. In addition to that, tourists are now buying unique and functional cultural stuffs rather than souvenirs for friends and family. This is why starting a handicraft business is an excellent idea today.
Starting a Handicraft Business
You have three options in starting a handicraft business. You can produce your own handicraft items or you will just sell other's products or you can do both – producing and selling. Nevertheless, before you engage in this kind of business, you should know whether or not people will be attracted and buy your products, understand the business itself as well as the basic bookkeeping, managing, advertising, and purchasing. Keep in mind that whatever business you will start, you should be able to have enough knowledge about the business so that your business can grow successfully and if you encounter problems, you will definitely find solutions to them.
Location of the Business
The facility where you will establish your handicraft business must be suitable to the terms of services, size, safety, and security you require. You can consider renting or buying a home studio and then register your business. Obtain the necessary papers and documents needed to operate your business. If you will be leasing a place, consult with a lawyer before you sign any agreement. Establish your studio in an area with minimal traffic and has a convenient parking space. Make sure that your business will not disturb and affect the neighborhood so that you will prevent any problems later on.
Selling your Finished Products
Of course, you can absolutely sell your finished products from the studio. However, specialty crafts must be sold in department stores or retail stores especially if they are of limited quantities. Just be careful if you will be on consignment terms. Another place where you can sell your products is trough galleries and agents. The prices of your handicrafts should be based on cost approach and comparative approach. Then, you just choose the price within the range of prices from these two approaches.
148 Comments
Kaurh6025@gmail.com || Consultant

ruchi_agarwalnifty2005@yahoo.co.in || Consultant

ruchi_agarwalnifty2005@yahoo.co.in || Consultant

ruchi_agarwalnifty2005@yahoo.co.in || Consultant
Comment
Categories
Popular Articles