Starting a Ministerial Wedding Business
A ministerial wedding business is a unique business that can be started by ministers and pastors. This is an excellent way of broadening the ministry and earning an extra income. By considering valued insights, pastors interested in earning an income from a wedding ministry can become successful at it.
Facebook
Tweet
Google Share
LinkedIn
Pinterest
Email
Starting a ministerial wedding business requires one to follow a few significant steps. These steps are necessary in earning an income and in becoming successful at it. Below are those steps to consider in a wedding ministry business.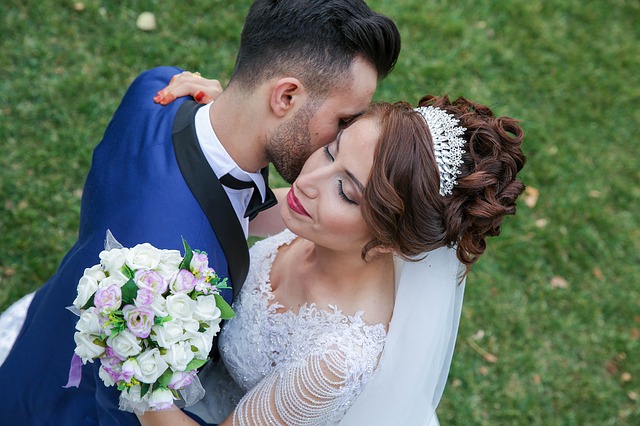 Get a Free Listing and Get Connected with Wedding Coordinators
The number one priority to consider is to get a free listing for a ministerial wedding business. In connection with this, there is a need to have a specific website to enlist or showcase the experiences, services and degrees that one has. This is a good way to advertise the business right from the very start. Try the so-called GatheringGuide or the WeddingWire. Setting up a profile for free on any of these sites is easy and fast.
Getting connected to wedding coordinators is also a must because they are an essential source of business. These coordinators can all be found in the Yellowbook or even via online. One who has the skills and the training in ministerial wedding is valuable on the part of coordinators. They mainly require wedding ministers that are a significant part of the wedding.
Similar Articles
Calculate the Wedding Fees for Services
The charges need to be appropriate for the services offered by pastors. In this regard, there is no need to undersell the services. Take the time to know the charges of wedding vendors out there. The average costs to pay for the ministerial wedding amounts to 20,000 dollars.
Prior to the experience and the training that one has acquired, it will now vary in the charges to be paid by a couple. To add more on the wedding cost, one may design a beautiful and orchestrated wedding ceremony. One must also customize the vows for the wedding.
Taking the time to see the charges of other ministerial wedding pastors is a must. Setting an affordable and reasonable fee is also an ideal thing to do. Even having a separate fee prior to the rehearsal can help increase the income from the business.
At times, a pastor may not attend a rehearsal that it is just okay. It is also okay to receive gratuities from the clients for the service offered.
Look for a Wedding Officiant Community and Follow a Ministry Training Course
Look for a wedding officiant community that has been established for ministers. Join this organization as the group members can offer resources and leads and more clients. Pay attention to the things required in joining the organization. Costs are actually involved and personal information is supplied to be listed on the website. Settle with one that makes you feel comfortable and convenient.
Also, purchase a wedding business course or a ministry training course that offers tools to carry out the wedding ceremony. It is worth the money paid for it and it teaches one about the effective ways of earning money in a wedding ceremony.
Recommended Articles
Wedding Officiant Business Information
In entering a wedding officiant business, there are certain things that you must be familiar of. These are the skills of wedding officiant, experience needed, business marketing and service satisfaction.
How to Sell Wedding Dress Online
How to sell wedding dress online is just so easy. All you need to do is to adapt the techniques and stipulations that you may find in this article.
Comment
Categories
Popular Articles