Starting a Medical and Dental Office Cleaning Business
The commercial cleaning industry is expected to continue growing in the future, so now's the time to start your own medical and dental office cleaning business.
Facebook
Tweet
Google Share
LinkedIn
Pinterest
Email
Starting a business takes a lot of patience and hard work. Cleaning a medical and dental office particularly requires you to commit time. The cleaning service you'll give will usually occur in off-peak hours when the business is already closed.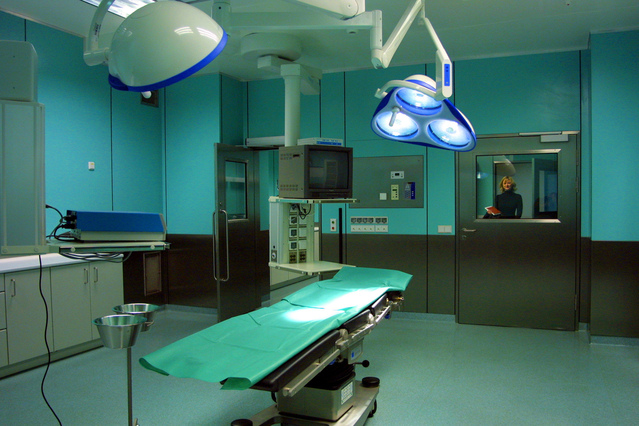 If you're healthy and patient enough to do it, you will surely enjoy a lot of profits. Here's how you can start a medical and dental office cleaning business.
Apply for the Necessary Licenses and Permits
You need to apply for the necessary licenses and permits. Ask whether there are special permits you need to get to start your business. Some counties in US have extra requirements if you're running a home-based cleaning business or planning to have a commercial vehicle parked in your house for a long period of time. Buying insurance is also a must.
Start-up Costs
You need to determine your start-up costs. Purchasing cleaning equipment, a car to transport your tools and other cleaning supplies may be needed. The cost of your insurance, marketing and business license should be included as well.
Similar Articles
Know Where to Get Funds
It is important to determine where you will get your start-up money. If you don't have personal savings or the amount you have right now is not enough, you need to decide whether you're going to borrow money from your family or friends or apply for a loan. You can also consider bringing a partner in to cover some of the expenses. Include the money for the few months of expenditures you may need until your business can start generating profits.
Analyze the Competition
Know the industry standard in your area by researching other cleaning services. It's easy to consider undercharging your service just to get the contract or ask too much to earn money fast, but it won't really have a good impact on your business. Research how much your competitors are charging for their services. This will give you an idea about what's acceptable in the area you are serving.
Of course, you need to advertise your business as well. Build a website to promote your services. Your website can also help you communicate with your target customers. You can contact your acquaintances to spread word about your business. Try mailing a postcard or letter to medical and dental offices to let them know that you are offering a cleaning service.
There are also business network groups that you can join. These network groups meet twice a week or once a month, allowing you to learn more about other business and promote your own service. You can also put small ads in local newspapers to let more people know about your business.
Recommended Articles
How to Open a Ceiling Cleaning Business
Opening or running ceiling cleaning business can be a lucrative venture. You just have to stick into your business plan and accompany it with determination and skills.
Starting a Deck Cleaning Business
There are ways on how to start a deck cleaning business. By knowing them, you can already know the steps on how to succeed in this kind of business.
Comment
Categories
Popular Articles