Small Business Grants for Women
It is a daunting task to sanction a business loan when you are particularly a woman but you must know there is a special grant quota from the US government towards women entrepreneurs. Are you looking forward to having a small business grant for your venturing plan? Why not opt for one loan from government funding?
Facebook
Tweet
Google Share
LinkedIn
Pinterest
Email
Here is a complete layout of possible business grants from the government and some other sources along with a few statistical reports on small business grants for women.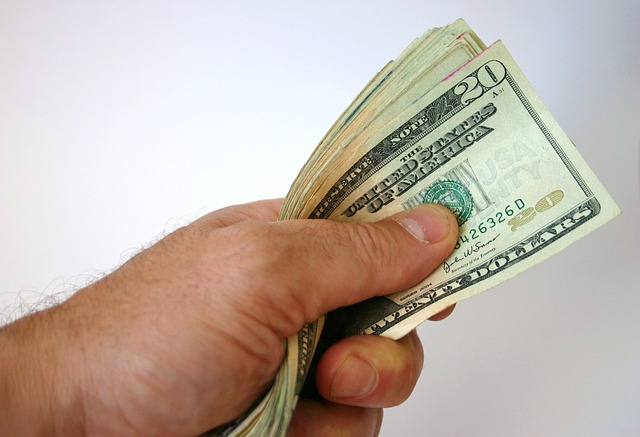 "One culprit in untapped small-business funding is lack of awareness," according to Liz Wiedemann in her article "Small Businesses Take Advantage of Valuable Resources" in CIO Today.
Jeff Schuman of Home Biz Tools supports the observation that much funding intended for small businesses is often left untapped. He says that most people do not know there are millions of dollars in grants available from the government and other little-known organizations.
Ms. Wiedemann's article states that in 2007, $360 billion was available for women-owned businesses nationally. However, less than 15 percent of qualified businesses applied for a grant, according to the Web site grants.gov, a resource for locating and applying for federal government grants.
In launching a small business, obtaining a loan often appears as the only choice for many people. Other potential resources are overlooked, however, says an article on the Web site Womanowned.com. The U.S. government supports small business startups and some qualifications -- being more than 65 years of age, a minority, or even having bad credit -- sometimes help, Mr. Schuman says.
Similar Articles
On June 4, the U.S. Senate passed a Budget Resolution that supports $101 million in additional funding for small business programs, including Women's Business Centers, which is intended to benefit America's entrepreneurs.
A woman-owned business is such that a woman owns 51% of such business, according to Andrew Bicknell in Ezone articles. It is recognized that women are beginning to enter the business world and own more and more businesses every day. According to an article by Arlene Schneider in Ezone articles, more than half of all small businesses are owned by women. And the increase in number of small businesses is increasing every year as a result of the rampant downsizing of larger companies. People are looking for alternative sources of income to cope with the realities of the world of employment.
But how does one find the money? According to Ms. Schneider, one wouldn't find government advertising; one has to go for the money and learn how to search for it.
According to Mr. Schuman, one can pay a hefty sum to hire somebody to get a grant, but one can also find Web sites that provide it, although the latter is a more time-consuming process. He acknowledges that it could be difficult for one to find a grant, more so, to find the right grant and the source of the funding, but it could be done, nonetheless -- using the Internet.
Even if one does not qualify for a government grant, there are organizations online that offer low-interest business loans or venture capital.
There is also an idea to make the process of getting grants easier: create a workable business plan. I consider this the most important part of any new business start-up. A business plan would allow grantors to make informed decisions in making grants. What makes the grants attractive, according to Mr. Bicknell says, is "the simple fact that business grants do not need to be repaid."
Recommended Articles
Sources of Grants for Self Employment
Are you looking for grants for self employment? If you are, it is vital that you know the different agencies and places where you can receive assistance.
Tips on Finding Government Grants
The best way to do is to arrange the necessary things that you need in applying for the grants. The government will see if you deserve to be extended with the help. That is, if you comply with the requirements plus the reasons that is right for you to have such business.
559 Comments
Raghunath Natarajan
Startup Biz Hub - Advisor (Staff)

pepeneneh@gmail.com || Consultant
Comment
Categories
Popular Articles