How to Start a Business for Kids
Running a business exclusively meant for kids is not an easy task. Such ideas make great difference if started with zeal. Understand demands, methods for supply of products and analyze market where you start this daunting task.
Facebook
Tweet
Google Share
LinkedIn
Pinterest
Email
Also understand needs of every kid and start business on that basis. Once you do so it becomes easy to plan adequate arrangement of items. It proves rewarding and highly profitable venture.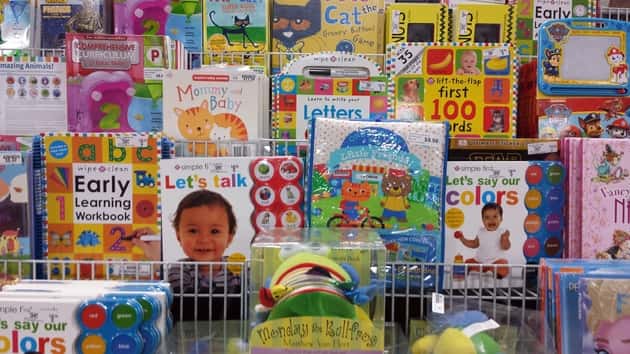 The moment you plan a business for kids you have to be particular about certain aspects specially the needs they have and what effort you can do to get them the right thing. Typical issue is that even some kids won't be aware of right things they require. It is in such circumstances that you have to understand their needs by keeping yourself at their place to reassure they get suitable thing. Children learn various things by applying them without thinking of consequences. Basic ideas have to be understood carefully.
Why Business for Kids
Introspection is an important factor for understanding needs of every child. Think seriously about the scope of this business and profits you would have. Profit is main motive of this business but when it is for kids it has additional advantage. Earn profit from such business initiatives. One more advantage that attracts you is scope to share momentous moments with kids and understanding childhood naughtiness, creativity and innocent gestures.
Customers
A business meant for kids has wider scope for amusing interaction. Children and their parents are your customers. Children would be impatient in many occasions and you need to deal with them very observantly. Kids visit your shop with parents. The items you sell should be of different varieties. The required things have to be arranged. They will ask for something stylish. A business owner has to fulfill their demands. If kids don't find variety then they may switch to other shops. Their not finding choicest items from you mean their friends too would keep aloof from your shop.
Kids Business Strategy
The motive of starting a business for kids is solely meant to keep children in best of moods. You can do so by fulfilling their needs. If you fail in fulfilling needs then kids will never approach you. It is important to develop strategy and do proper research for understanding needs of children. Are you able to offer a thing or two to the customers – children – if you don't have idea about needs of your customers? Obviously you won't. Understand present trend and make sure that your business becomes a one stop for every need.
Most important step for starting a business for kids is arranging common items they buy which range from reading and play materials to variety of other sports materials or boosters. Have thorough understanding of their needs and help your business flourish. Children are best network to keep you ahead from others through word of mouth strategy.
14 Comments
Comment
Categories
Popular Articles