How Businesses Get Their Customer Information?
Gathering and storing information regarding customers is important to tailor your customer service program and grow your business. On the other hand, there are some legal requirements about what you could do with the information that you've collected.
Facebook
Tweet
Google Share
LinkedIn
Pinterest
Email
The need to gather customer information plays a very crucial role in growing a business. You really need to know the right way to get through this process for the best results in the end. You also need to understand why it is very important and how it can help you make your business the leader in the industry and how it can help you achieve your goals for your company.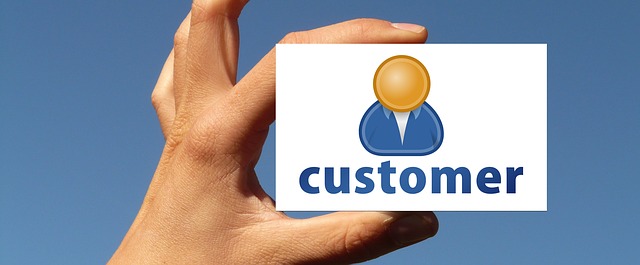 Why Is Gathering Customer Information Important?
The main objective of keeping your customer information updated is to give your customers with delightful ownership experience. Also, to build up the solid base for the customer oriented projects of the company, like:
Customer retention programs
Customer loyalty programs
Customer acquisition programs
Privacy
Any customer detail that you gather should comply with the privacy laws, regardless if you use that information or not. Aside from that, the laws cover the way you could store and utilize the available information.
Collecting Information
When you collect customer information, you must attempt to find out what people buy, and their reasons for purchasing and the number of times they purchase. You should also include those potential customers who made inquiries regarding your services or goods. There are a lot of ways to gather information on your clients, which include:
Similar Articles
Enquiries
Order forms
Complaints
Customer rewards programs
Warranty cards
Customer satisfaction surveys
Come up with a Free Offer
You can also come up with a free offer or download. It is an excellent way to grab interest and collect contact information through offering a free download on your website. Free downloads that you can offer can be in a form of white papers and research reports, or it can be an ebook or short manual that will very useful for people. You can also consider a special report which is usually a review or an overview of a certain topic. Or, you may offer a coupon. This is something that customers could redeem to receive a discount on some products or services. It can be used on different shops such as a clothing store, pharmacies or just about any retailer that accepts downloadable coupons. There are also different service providers that are integrating coupons on their marketing campaigns. If your visitors requested this download, you can send them to another web page in which they will fill out the brief registration process. If the visitors are focused on downloading a free item in the end of the process then they would offer you their contact information freely.
Recommended Articles
Customer Loyalty: Ways to Succeed in Business
Pleasing customers and creating loyalty are the two most important things in any kind of business. By successfully doing these, entrepreneurs will be able to survive even in tough competition and unstable business climate.
Comment
Categories
Popular Articles