How to Start a Gas Station?
Get a general idea of how a gas station operates. This article is for those who plan on putting up their own gas station. It also provides information on the different types of gas stations and gas brands.
Facebook
Tweet
Google Share
LinkedIn
Pinterest
Email
A gas station is a solid investment because public demand for fuel is constant.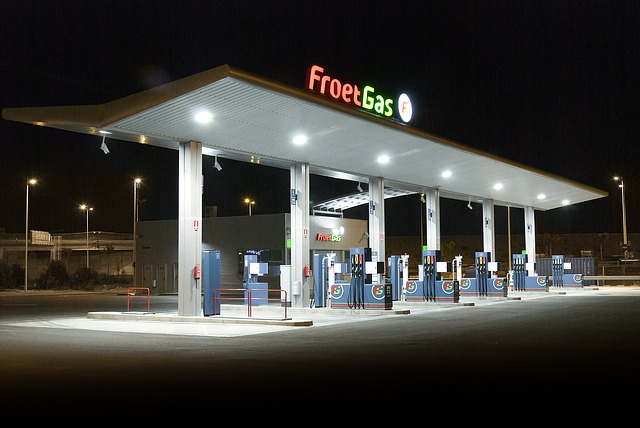 But before you set off, it is a must for you to acquire an expert understanding of the trade. Knowledge is a surefire way to counteract problems often associated with any start-up business endeavor.
Products of Gas Station
Gasoline and diesel are the two most common types of fuel sold in any gas station. However, since the advent of environmental awareness, other gas stations deemed it fit to carry alternative fuels such as bio-diesel, hybrid fuel, hydrogen fuel, and ethanol. Other products typically sold are liquefied petroleum gas and compressed natural gas.
Premium vs. Discount
In the US, gas stations are classified into two groups: those that carry premium brands and those that carry discount brands.
Similar Articles
Some of the more recognized premium brands are Exxon, Chevron, Texaco, Valero, BP, Citago, Shell, BP, and Sinclair. Notice that all these brands are international gasoline brands. Some local brands however are also categorized as premium. For example, Petrobras, ESSO, PENEX, and Petro-Canada.
What sets a premium gas station apart is its visibility. They have a branch on almost every corner and they make use of tall signs showcasing their familiar brand logo. They also have brighter lighting. The service they offer is top-notch and they aim to provide convenience for their customers. Often, they are cleaner and more modern.
Discount brands, on the other hand, are quite smaller independent stations. Often they are considered regional chains. Some examples of discount gas stations are Rotten Robbie, Valero, ARCO, and USA Gasoline.
Their gas prices are usually lower compared to the premium brands. This is why many buy wholesale gas from them. In terms of location and visibility, discount gas stations are few and far between. They have typically located a good distance from freeway exits and highways. Their services are not up to par with premium brands as well as their technology.
The A-B-C's
A - Begin by finding an ideal location for your gas station. The best way to go is to set it up in a high-traffic area. You may seek the assistance of local realtors. They usually know more about sale listings. Once you have viewed the property and it has passed your criteria, commit to it.
B - After you have secured a location, you can now focus your attention on finding a good source for your product. Talk to as many oil company representatives as you can. This will enable you to compare rates. Upon finding the best deal, have a solicitor review the contract for you. Caution must be observed on the legal aspects of the deal.
Get in touch with the local state agencies and file all the mandatory paperwork such as licenses and permits. Also, get in touch with the local fire department and find out what their requirements are, and make sure your gas station meets these requirements.
C - Create a working business plan. Make sure you include a provision for monitoring cash flow. Also, include marketing techniques to promote your gas station.
Million Questions that you Should Ask While Buying a Gas Station
Recommended Articles
BP Gas Station Franchise Opportunity
BP Gas station franchise is ideal for those interested entrepreneurs that want to seek their own dose of financial freedom through a profitable franchise option. Plus the BP Connect is geared towards utilizing only environmentally safe methods and procedures in the acquisition of their products and in providing their services.
Start Your Own Gas Pump Repairing Business
The need of gas pump repair business is realized frequently. It is always in demand due to extensive use of gas pipes. Starting a business for gas pipe repairing is therefore a lucrative attempt indeed.
818 Comments
Jestin James
Startup Biz Hub - Senior Advisor (Staff)

Jestin James
Startup Biz Hub - Senior Advisor (Staff)
Comment
Categories
Popular Articles