Summer Growing Vegetables
Summer is not just the time of the year for you to plant and cultivate sunflower and other flowering plants that bloom magnificently. Summer is also the best time for you to plant vegetables that are good and healthy body.
Facebook
Tweet
Google Share
LinkedIn
Pinterest
Email
There are a lot of vegetables that can be grown and harvest during this season.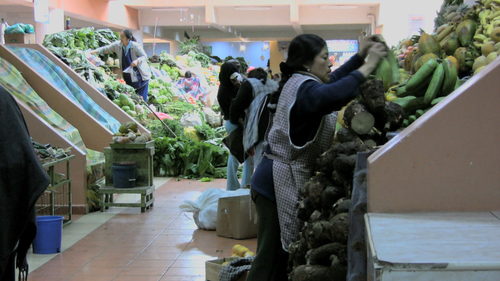 Before you start to plant vegetables, it is very significant if you can determine first the time of the year in your area, wherein full sun can be achieved so that you can plant and grow them easily. In areas with humid and hot weather these vegetables can grow effectively. Furthermore, you will not just have to depend on the sunlight for these vegetables to grow but also be sure to water them regularly.

Autumn and Winter Squash

It is one of the best type of summer growing vegetables and a cousin of pumpkins, delicate, butternut and acorn. The vining types needs a lot of space, be sure to allocate 5-10 sq ft per hill to assure that they have enough room to grow. In case of bush varieties, it can be planted in smaller gardens which may require 3 to 5 ft of room. These types of squash require well-drained soil and full sun. Be sure to permit them to ripen in vine before you harvest them.

Bush Beans

Bush bean is another extremely excellent summer growing vegetables. The best thing about these beans is they are very easy and simple to grow. Just directly sow them on your vegetable garden and be sure that it is warm for above 50 degrees F. The seeds must be sow for every three weeks for constant harvest. They are shallow rooted, so be careful when you are sowing the plant.

Corn

Corn is a vegetable that everyone loves, so it is also a great summer growing vegetable. This vegetable only requires lots of space for them to grow, so that the pollination is perfect. Corn is great vegetable for your garden because you can assure that the food that you are going to prepare for your family or friends are fresh. It also requires fertilizer to boost the plant well. On the other hand, it is ideal to use organic fertilizer to produce healthy corns as well as to protect the soil's PH level and the nutrients.

Other Notable Vegetables for the Summer
Summer growing vegetables are excellent option if you want to have a healthy vegetable garden. It allows you to get fresh vegetables as ingredients to your food or salad. These days, we cannot assure that every fruits and vegetables are free from pesticides that are artificial and might cause long-term side effects not just for the soil but also for the people who are consuming it.
2 Comments
Comment
Categories
Popular Articles